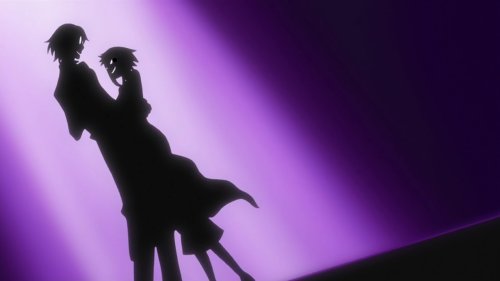 It's been a long time since my last foray into Soul Eater. Too long, really. And it's easy to forget just how fun it is, how exciting, how damn awesome.
I mean, there are certain things that will always stick out, launch it above other series, and these two episodes were no different. Consider the dark, gothic architecture of Shibusen. The landscape has a palpable character, the shade and colour emphasizing a constant, lively feeling. An emotional container for these bizarre eccentrics, this is a world I can feel a part of, along with these characters and their adventures, so colourful and thrilling.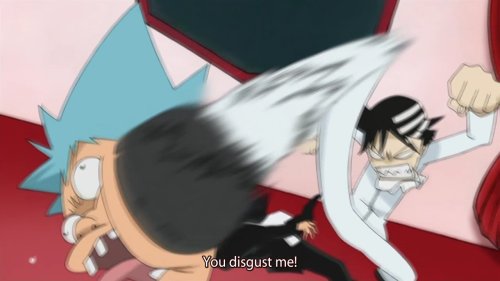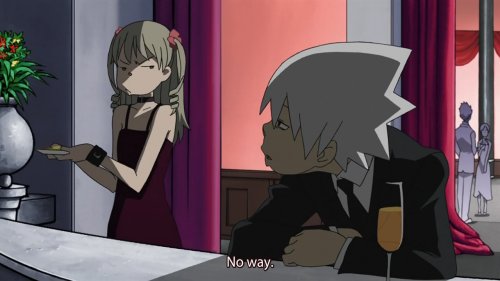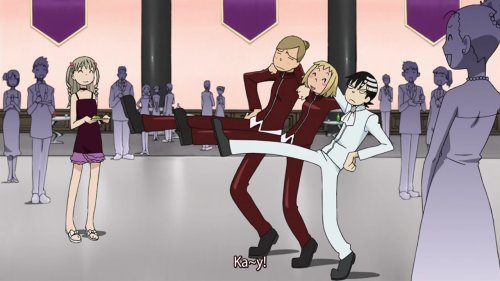 I suppose I'm really just in awe of this show, as the bright sparks fly and the awkwardly dressed kids dance. In that moment. Memories. These episodes, in particular, just really capture that feeling for me, that transient, simple, joyful sense of being young and stupid. If just for a dozen or so minutes, it's fun, and happy, and perfect.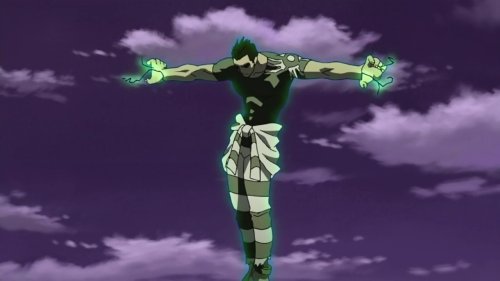 Then Medusa attacks.
Sometimes it's easy to take Soul Eater for granted because every episode is so consistently and stylishly animated. But like I said above, I've been away from this series for too long. When I finished these two episodes, I really had the urge to just race through the rest right there and then. But you see, I want to savour it, this feeling, this excitement. It's wonderful, and rare.