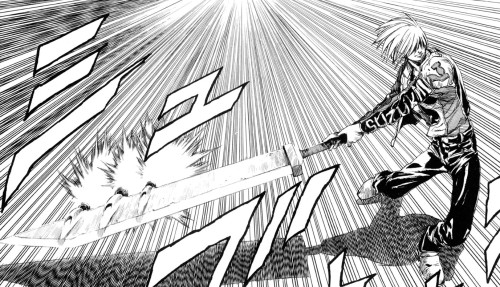 Hello, my name is bateszi. I'm a generic anime blogger and this is my generic autumn preview. Please enjoy these poorly researched comments on anime that I know nothing about, talking about new series with the same pictures, synopsis and links that you can see in dozens of other autumn previews too. I guess we all copy each other, but that's okay, right? Also, please note, I couldn't care less about intriguing stories or unique ideas. Boring! All that matters is character design, and I think all characters should look the same, they should all be cute, with big eyes, tsundere, loli. If not, I won't watch. Everything and everyone should be classifiable by genre. I only like romance. Evangelion is overrated. I don't like mecha! So, please, enjoy my generic autumn preview. It's positively ignorant!
Only kidding!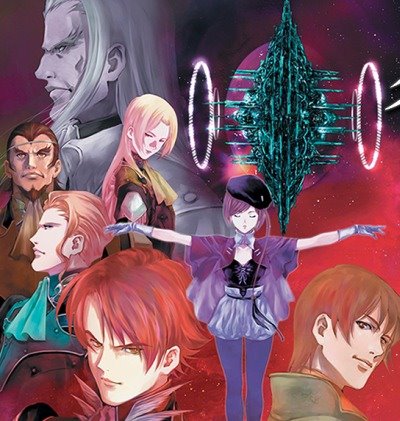 Tytania: Sweeping epic, space opera
If you've been following this blog for any length of time, you might have noticed that I'm often quite attracted to space operas. Last year, I really enjoyed Toward the Terra, was swept away by its poignant drama and epic scale. That's why Tytania is on this list, but once I factor in that it's from the writer (Yoshiki Tanaka) and director (Noboru Ishiguro) of Legend of the Galactic Heroes, then clearly, there is a very real chance of seeing something extra special.
There are certain 'situations' I'm expecting from this, lots of political intrigue and religious fundamentalism, some sensational betrayal of ambitious, old fashioned men, of men daring to dream the impossible, of mastering their own destiny, while their corrupt, bloated leaders destroy the lives of millions with a careless flick of their chubby little fingers. Characters will be wearing tidy, distinctive uniforms and have interesting names, while, for the fan-girls, there will be bishonen and romantic subtext.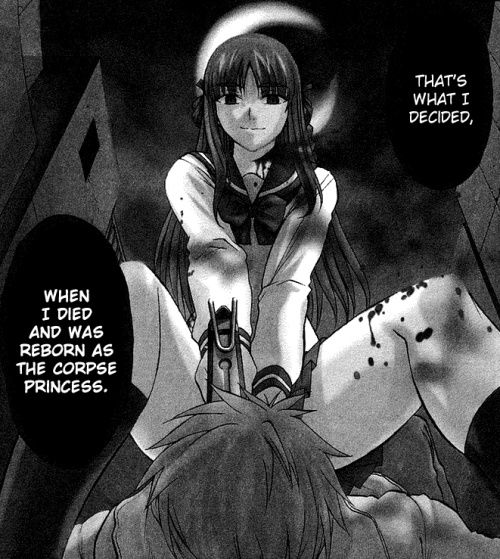 Shikabane Hime ("Corpse Princess"): Potential fail, Gainax, horror
I'm not exactly brimming with excitement for Shikabane Hime. It's just looking like more of the same, more Blood-esque horror, with a twist of Attitude. Our dearest high-school heroine devilishly delights in ripping through hordes of flesh-hungry zombies with her trusty machine gun, sound familiar? The first chapter of the manga reads more like an exploitative version of Bleach, with page after page of extreme gore and cheap fan service, while the anime trailer suggests a low budget. Alas, the involvement of Gainax has me intrigued. We all know what they are capable of. He is My Master. Tengen Toppa Gurren Lagann. This could go either way. Gainax are an enigma, capable of almost anything.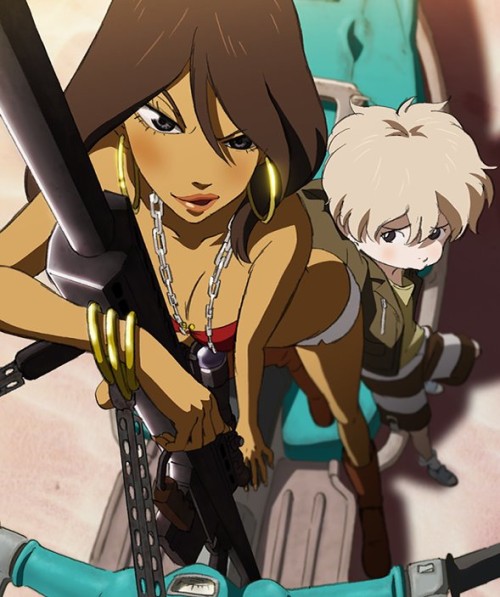 Michiko to Hatchin: Westernised anime for the masses, not otaku
I'll take a wild guess and suggest that, just from seeing the trailer, Michiko to Hatchin will be licensed by Funimation (via Geneon) for a North American DVD release within the next 6-to-9 months, then thrown into a decent TV slot, selling well with the tagline of "from the makers of Cowboy Bebop and Samurai Champloo". There is nothing niche about this show, it has a clean, sexy and colourful style that's refreshingly free of the creepy leering of typical otaku fare. It looks very cool, imbued with a Western Attitude, almost like a story based within the Mushroom Samba universe of Cowboy Bebop; sunny, desolate landscapes, big afros and kung-fu, what's not to love? Ask the fans of Kyoto Animation.

One Outs: GAR, thriller
One Outs has a sinister, cold aesthetic, with character designs that are as hard as nails. Our dearest Madhouse reunites the staff of Akagi and Kaiji for this further round of manly tears and winner-takes-all gambling. Such a prospect is irresistible.
The premise.., hell, the mere subtitle of "Nobody wins, but I!" is enough to set my pulse racing. So it is sad, then, that many have already written it off because the plot is ostensibly related to baseball. You know, it's not like I know anything about baseball either, but the game is just a means to an end; that end being a white-knuckle ride through the dangerous forest of failure, best faced whilst sporting a salary-man's shabby suit and ruffled tie, as your tightly pursed, unfeeling lips nurse a slow burning, cheap cigarette.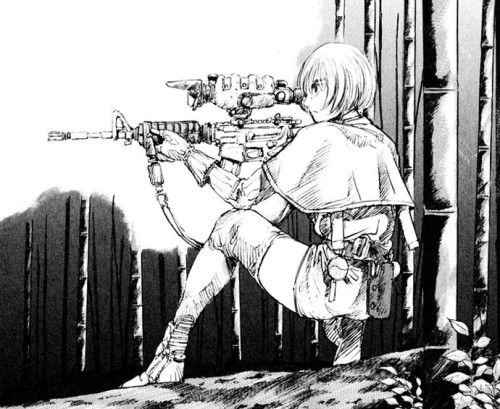 Kurozuka: Horror, semi-necrophilia, action, science-fiction
This time last week, I knew absolutely nothing about Kurozuka. I was curious about its sparse promotional art, that was all, and it certainly wasn't supposed to be on this list, but, well… I know more about it now. I devoured all 10 volumes of the manga over the weekend! I should have expected that to happen, but I just wanted to sample a few chapters and it hooked me. Plain and simple, I couldn't stop reading it.
How might one describe Kurozuka? As a twisted love story, perhaps. As a doomed romance between immortals, that spans centuries, from Feudal Japan to a post-apocalyptic future.
Stop, I know I'm using words like 'love' and 'romance', but don't be fooled, because this isn't in any way profound or intimate. Kurozuka is about a woman desperately, madly in love with the severed head of a samurai named Kuro. In a twist that can only be described as bad luck, the only part of Kuro that became immortal was his head, and one more thing, these love birds, they feed on human blood. So, forget about all this 'romance' stuff, Kurozuka is a thoroughly grotesque, violent and strange story that is as stylish and action-packed as it is morally bankrupt.
One of the characters has a (Guts-esque) jet-powered dragon slayer sword (see the image at the top of the this post). I mean, seriously, do I need to say any more? Yes, I'm excited about Kurozuka. I'm anxious to see how it's adapted by Madhouse, and whether or not it's censored. If not, I feel safe in assuming that this will be the most 'adult' anime to air in autumn, but remember, 'adult' means sick, extreme, sex-laden and violent. Yum.