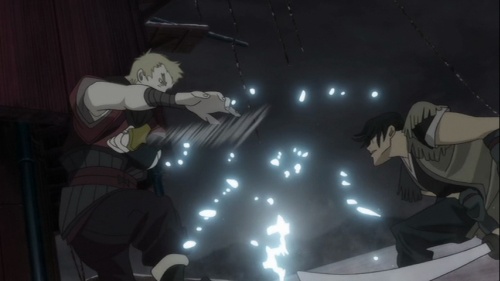 Writing this now is probably a bit old hat, but I finally got around to watching Sword of the Stranger at the weekend!
Why the delay? I've developed a strained relationship with anime movies; having become so used to watching anime in the 20-min TV format, the mere suggestion of watching anything even slightly longer than normal isn't attractive at all! I might have been institutionalized by TV!
As such, I've avoided many of the most important releases of recent years. I still haven't seen Mind Game, The Sky Crawlers and Howl's Moving Castle, and I'm embarrassed to admit I still haven't seen Paprika, either.