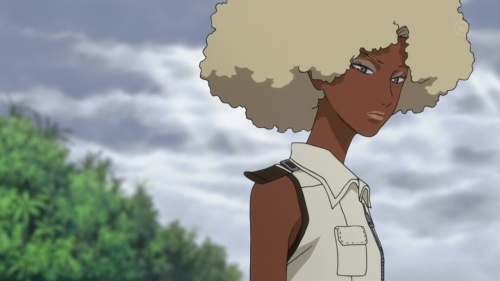 It's the eve of the latest spring season, but I'm still playing catch up with a lot of last year's finest. Last week it was Xam'd, and this week it's Michiko e Hatchin and Toradora.
I'm only too aware that the anime community is driven by an insatiable desire for 'newness', and I'm really excited by some of this new anime too, but there has always been a feeling that a more considered, 'concentrated' and, dare I say it, slower viewing style is the ideal way to go. It's true that sometimes a good series is impossible to resist, but I'm also thinking that there is so much more to gain from taking in only one series at a time.
Such is the way I'm approaching most anime these days. If nothing else, at least I'll have the opportunity to write about something different each week, and this time, one of those things happens to be Michiko e Hatchin.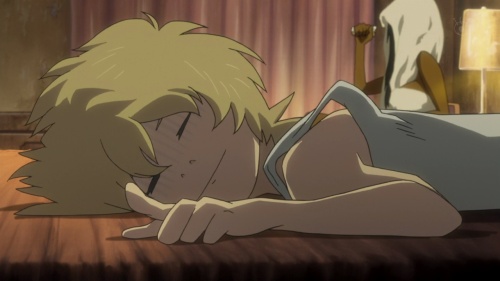 Since Shinichiro Watanabe was attached to it, this was one of my most anticipated anime of last year, but generally speaking, I would have watched it anyway, because, basically, Michiko e Hatchin looks really cool. It has a punk rock style, with a strong emphasis on things like fashion; the clothes are ever changing, the hair is messy and the voices are lazy. As if to suggest it couldn't give two shits about whether you like it or not, it's like the perpetually sneering, Johnny Rotten of anime.
If style was all that mattered, then this would be perfect, but to really admire something, I need characters to care about and a story to be fascinated by, too. Michiko e Hatchin has none of these things and as such, it ends up feeling ever so empty and aimless. It's not that I didn't enjoy it, because I was able to watch all 22 episodes in one week, so, obviously, I found it entertaining and beautiful to look at, but reflecting on it now, it just feels like there is nothing left to say. The fusion of anime and South American culture is a cool idea, but may be too much emphasis was placed on recreating the visual style and tropes of, for example, Brazilian cinema, to the detriment of a good story.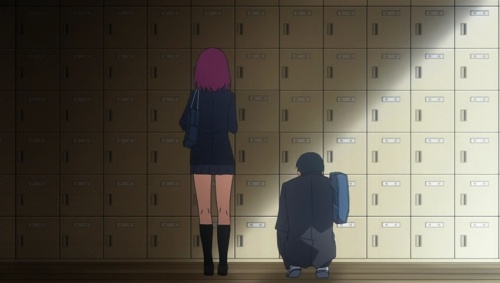 Then we have Toradora. I watched the final four episodes this morning and not expecting much at all, I was surprised by the impact it wrought on me. I've been back and forth with my opinion of Toradora for a while now, but, undeniably, the finale was hugely involving. We had the soulful dreaming of characters like Ryuuji and Taiga, Minorin's conflicted smile and Ami's desperate loneliness, each of them contemplating the state of their lives, while searching for happiness in indirect and painful directions. I lost a lot of faith in the series when it descended into cheesy Christmas songs and illogical plot twists, but the finale won me back over. It may be a generic set-up, but, in the end, Toradora was an honest and heartfelt drama. I couldn't ask for any more.