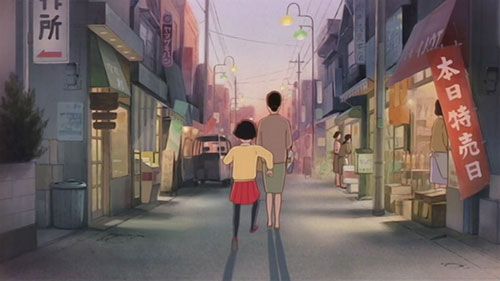 In a very profound way, our memories define who we are; their sudden recollection can be empowering or haunting, yet we can't control what we remember or the sudden feelings they conjure inside. The emotions we feel at these times, the memories we recall; they are often so insignificant, not our greatest successes or even our worst failures, but random chinks of light from childhood, the foolish interactions, smiling faces and feelings from years past that now seem so free and exciting… But times change, and we can't be kids forever. I suspect at some point we all struggle to let go of those confused and nostalgic echoes, that innocence and naivety seems so appealing now, but fact is that this was all yesterday, and life moves on.
The poignantly named "Only Yesterday" follows the introspective Taeko, a single Japanese woman at the "not really anywhere" age of 27. Constantly being hassled about getting married and rapidly losing her time to a desk-bound job in Tokyo, she takes a holiday from her busy city-life and retreats to the quiet Japanese countryside, a peaceful alternative to the constant hustle and bustle of Tokyo's concrete jungle. This break from the daily grind allows her time for reflection, to bathe in memory and realise a life caught in the past.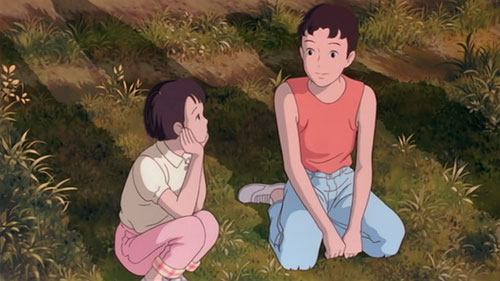 Through-out the film we dip in and out of Taeko's childhood as she regales us with tales of her school days. All the usual bases are covered as adolescent crushes and burgeoning puberty result in a stormy relationship with the family at home. It soon becomes apparent that Taeko's having trouble letting go of the past, escaping into memories to avoid her adult life, not in the sense that she's utterly dejected with the way things have turned out, but there's no spark left, no adventure.
Aren't we all fated to do something special with our lives? Or rather, have we already failed at living the dream? Taeko's caught in the world of yesterday, haunted by ephemeral moments that symbolise a missed opportunity and explain away her indifference to "normal" life; she is still lamenting missing her big chance of being the "star" actress in a local play because her reserved father wouldn't allow it, still feeling the insecurity of over-hearing her worried mother complaining that "Taeko isn't normal" and still wondering why the grubby boy sitting next to her in class would shake everyone's hand but hers.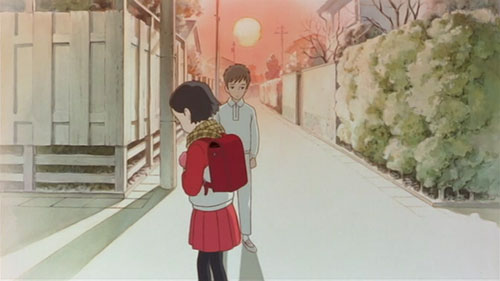 "Only Yesterday" is a deeply human story about letting go of the past ("You're Gonna Carry That Weight.") and being brave enough to embrace an unknown future, risking your apathetic life-style for what is ultimately a shot at real happiness. It resonates beautifully because it's something we all face sooner or later, a nostalgic (even subconscious) decision that boils down whether we take the easy way out or forge ahead and chase our dreams.