bateszi has already ruminated on the connection between Star Driver and Utena and while I'm a bit late to the party, I wanted to add my own reflections. Right now I'm watching Utena for the first time while finishing Star Driver on Crunchyroll. Fortuitously, I just finished Episode 4 of Utena a few hours after watching Episode 21 of Star Driver. The scenes below are from these episodes.
First in Utena: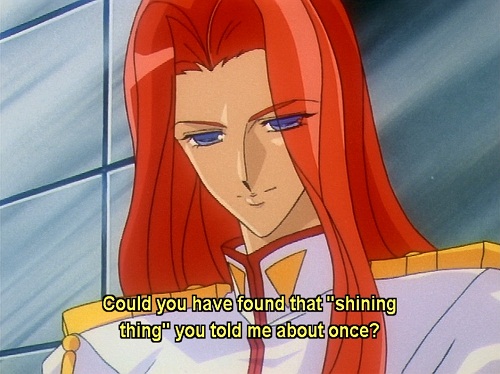 Then in Star Driver: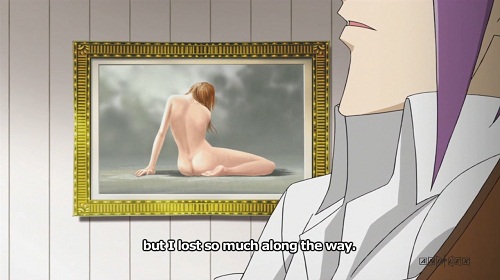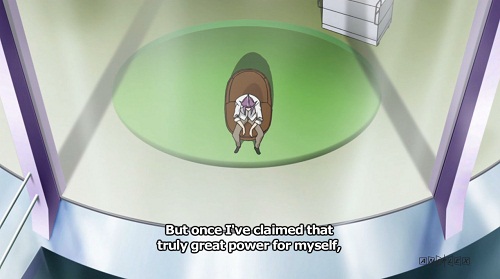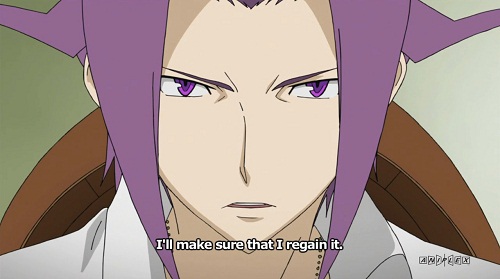 As I mentioned above, I'm not going to go in depth about all the ways Star Driver and Utena are the same. If I wanted, I could write an entire post about how the shows have similar art styles, how each has a woman with a small animal friend and how both shows center around duels and school. Instead, this post is mainly about my pleasant suprise at seeing the symmetry in the images above, a fitting tribute by Takuya Igarashi to Utena, which he worked on (and discusses in an interview here).
In addition to the similarity itself, what struck me about the Star Driver scene above (apart from the semi-naked background painting) was that the message was delivered by a villain. This maintains the symmetry with Utena (where a villain delivered the line), but it also highlights how the villains are the most interesting part of Star Driver. Although the hero in Star Driver gets stronger easily, it is the villains, through pain and technological progress, who work hard to gain strength and evolve. This is the opposite of most action shows, where the villain has effortless power but the hero catches up only through hard work. I haven't finished Star Driver, so I can't say what role the villains will play in the ending, but I'm hoping their role continues to be nontraditional. Otherwise, I'm going to be the one who has lost something along the way.