One thing we may deduce about author Mohiro Kitoh from Bokurano and Narutaru is that he probably had a few bad experiences growing up.
It's otherwise very difficult to understand why his stories about children are quite so fucked-up. Case in post, Narutaru, of which I just finished watching the anime adaptation.

I remember when it first appeared, it had an aura of uneasiness. Even now, it's spoken of in hushed tones, but on this evidence, it's a reputation well-earned. I've rarely experienced a story as angry and bitter and, well, nasty, as this became.
People talk about Blood-C or Shiki being hard to take, but until you've seen a bunch of 11 year-old girls trying to force a glass test-tube into the vagina of another and then stamp on her stomach, well, you get the idea.
This isn't the type of series one would expect to see on a TV station called "Kids Station," but as we know by now, Japan sometimes does funny things.
The basic premise of Narutaru can be described as 'Pokemon gone bad.' It takes the idea of adolescent children bonding with cute-looking creatures and transports it all into this nightmarish suburban tragedy where the children are less than innocent and the adults selfish.
It's an absolutely fascinating premise, but overall, badly let-down by a low-budget and dull direction. It's not a bad anime, but it isn't as good as the writing deserves.
I've always found it exciting how Kitoh plays with genre, though.
Bokurano is another that takes the premise of every mecha anime ever and then forces it into an unrelenting world-view, where children too young have too much responsibility foisted upon their shoulders and buckle under the strain. Just them struggling a tad would be enough for most, but Kitoh pushes his characters way, way beyond breaking point.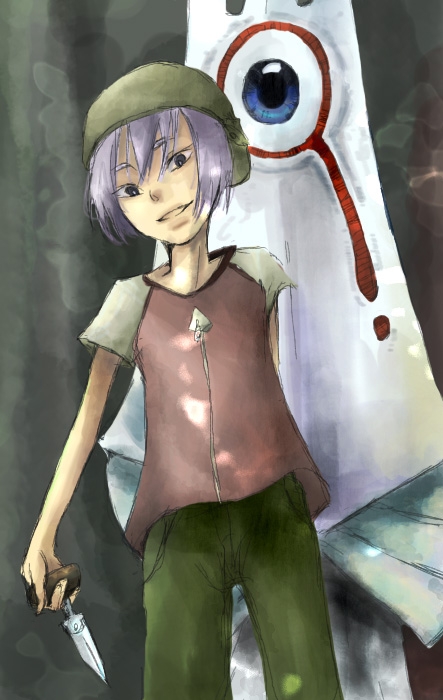 In Narutaru, the aforementioned bullied girl doesn't so much fight her opposition as straight up massacre them in the most gruesome and cruel ways imaginable. All this in a series that, on first glance, one could mistake for Pokemon.
I kept expecting someone to step-in, or for it all to be a dream, but there's no saviour to be found here, no shying away from immorality or weakness, no escape.
It's not fun to read or watch something like this, but it's interesting; a dark-side to Japan's popular culture.
It's easy to forgive the children in Kitoh's stories for the things they do because they can't know any better, it's them merely reflecting their interactions with the adult world.
I've taken to describing his adults as small-eyed, soulless husks. They look so lifeless and dreary, are so selfish and sadistic, that it's hard to imagine them as children. That, I think, is Kitoh's point, too.
He uses, or perhaps, sacrifices, children to highlight just how precious and care-free that time of our lives should be, and why to have it taken away is so tragic.
***
I'm not into torture porn or anything like that, but Kitoh snags my attention for subverting my beloved anime genres.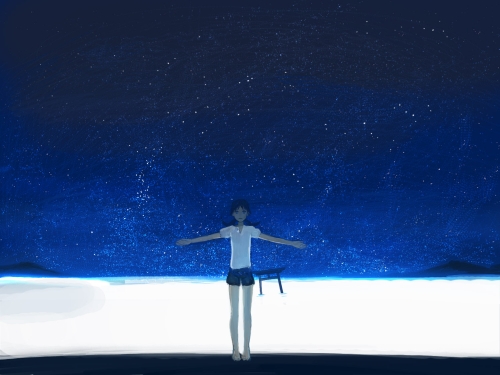 We've grown-up watching our heroes pilot giant robots against invading aliens and fighting off evil with their pet monsters, yet to see them fail so spectacularly is oddly captivating to me, too.
A case of putting away childish things? I still dream, but a little dose of Kitoh's harsh reality is needed (and, quite frankly, recommended) now and then, too.