Time of Eve is about a Japanese society assisted by intelligent, human-form androids. It draws heavily from the robots of Isaac Asimov's books. Asimov's and Time of Eve's robots are bound by a set of three laws that prevent them from harming humans or allowing humans to come to harm. Both Asimov's and Time of Eve's stories illustrate how humans react when faced with superior machines: namely they react with alarm. Time of Eve explores this interaction from a Japanese perspective; ie the reaction is one part alarm, one part sexual attraction.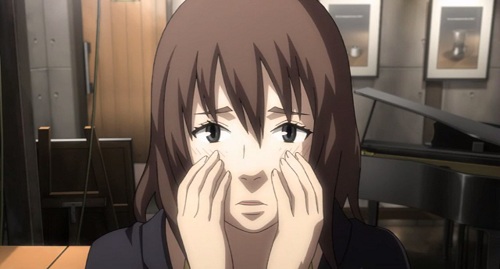 The clash between humans and robots happens not on a planetary battle field, but at the Time of Eve cafe. The cafe has one rule: no discriminating between humans and robots. Two boys, Rikuo Sakisaka and Masakazu Masaki, discover the cafe and become the focal point of show.
Tension between men and machines isn't new, authors have explored it since at least Mary Shelley's "Frankenstein". Time of Eve sets this timeless story in Japan and delivers a Japanese perspective on it. I'm not sure it succeeds in this task, nor can I exactly quantify what the Japanese perspective on this issue is. Whatever it is, it involves awkward exchanges between Rikuo and his householder android, Sammy, and a love triangle between Rikuo, Sammy and the cafe's barista, Nagi.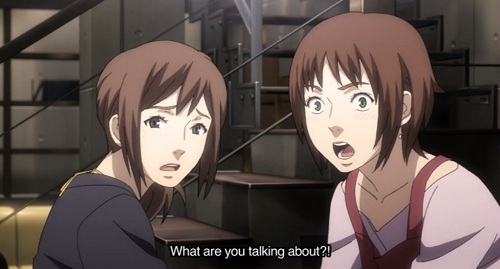 Along with exploring the relationship between Rikuo, Sammy and Nagi, the bulk of the show has Rikuo and Masaki learn about the lives of the cafe's android customers. Most of the early episodes discuss one or two of the androids. The customers include two robots in love, an older android who cares for a younger one and an outdated android on the verge of death. The vignettes are fun to watch, but the show fails to build to a meaningful ending.
This failure is the show's greatest weakness. The show introduced a number of interesting questions and plot points. These include the societal conflict between the robots and humans, the importance of Rikuo's dad in the conflict, the Tokisaka incident and what happens with Masaki and his father. At the end of the show's six episodes none of these threads were resolved. A subsequent movie adaptation added additional content, but the series still feels incomplete.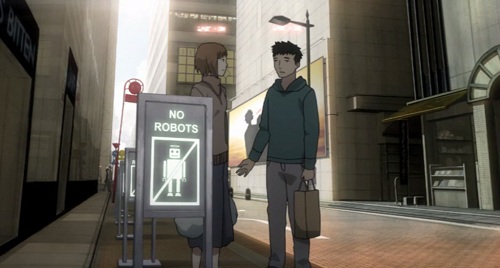 For me, Time of Eve is as important for its delivery, as it was for its content. Unlike the vast majority of anime available in the United States, Time of Eve is only available via iTunes. Digital distribution didn't start with Time of Eve. However, Time of Eve is the one of the only anime available digitally straight from the Japanese production studio. No western anime company is distributing it.
This model of distribution could allow western anime customers to meaningfully contribute money to the Japanese industry and have access to more content. Right now, western consumers provide a little money to the Japanese companies, but not enough to make a meaningful difference. Also, some of the money from each anime purchase also goes to middlemen (like Sentai Filmworks) rather than to the Japanese studios. The middlemen act as gatekeepers, limiting what anime gets released in the United States. They act as gatekeepers not because they are cultural despots, but because they have financial constraints. The companies must make an upfront payment to an anime studio, before selling any DVDs. As a result, western anime companies only agree to distribute shows when they are sure to make a profit. If the anime studios distribute their shows directly, they wouldn't need to worry as much about taking a loss on a show. The cost to release a show digitally is low and the studios could release all of their content without much fear of losses.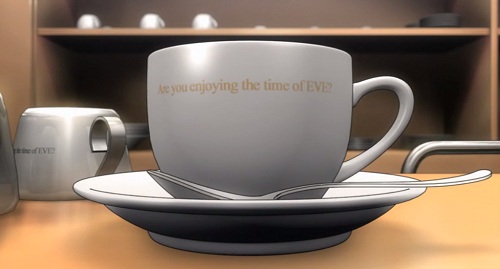 Direct distribution would allow Japanese companies to make more money without much effort and would increase the number of titles available in the west. All most shows need are English subtitles. The subtitles themselves already are getting generated by sites like Crunchyroll when the websites simulcast anime. iTunes and Amazon both have DRM and region restrictions, so the Japanese wouldn't need to worry about the distribution cutting into domestic Japanese sales. The distribution would allow Japanese companies to cut out Sentai and other middleman, thereby increasing profits. Western fans would finally get to support the studios directly and would have access to more content.