What a treat episode 11 was.
At this point, I have to say I think this anime is as good an adaptation as fans of The Promised Neverland could have hoped for. It's the best kind of escapism: I lost myself watching this episode, it flew by so fast, and I can hardly stomach that there's now only one more left.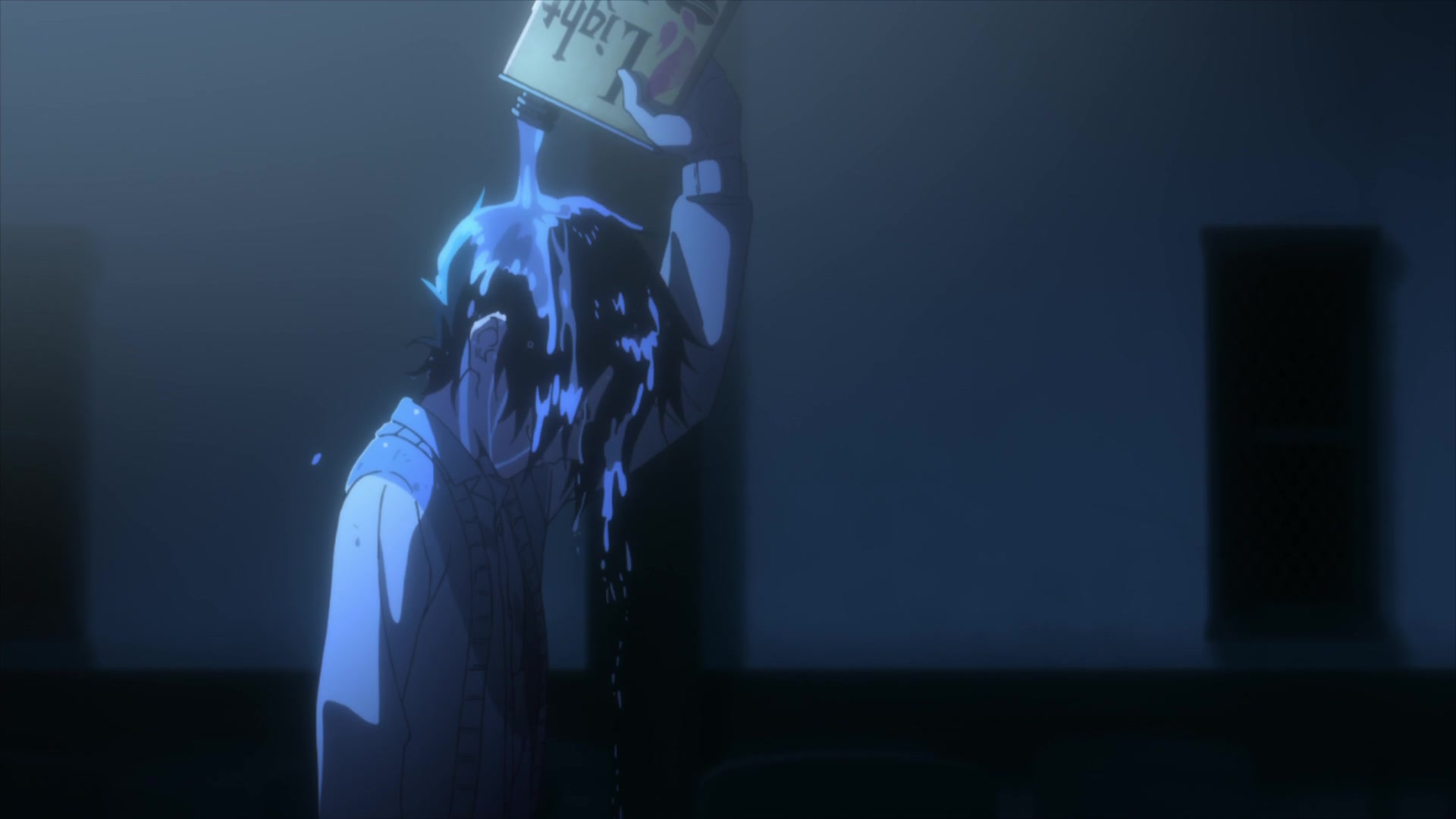 And yet, for such a breathless episode, it's surprising to think that pretty much the whole of the first half was spent in a single room with Ray and Emma.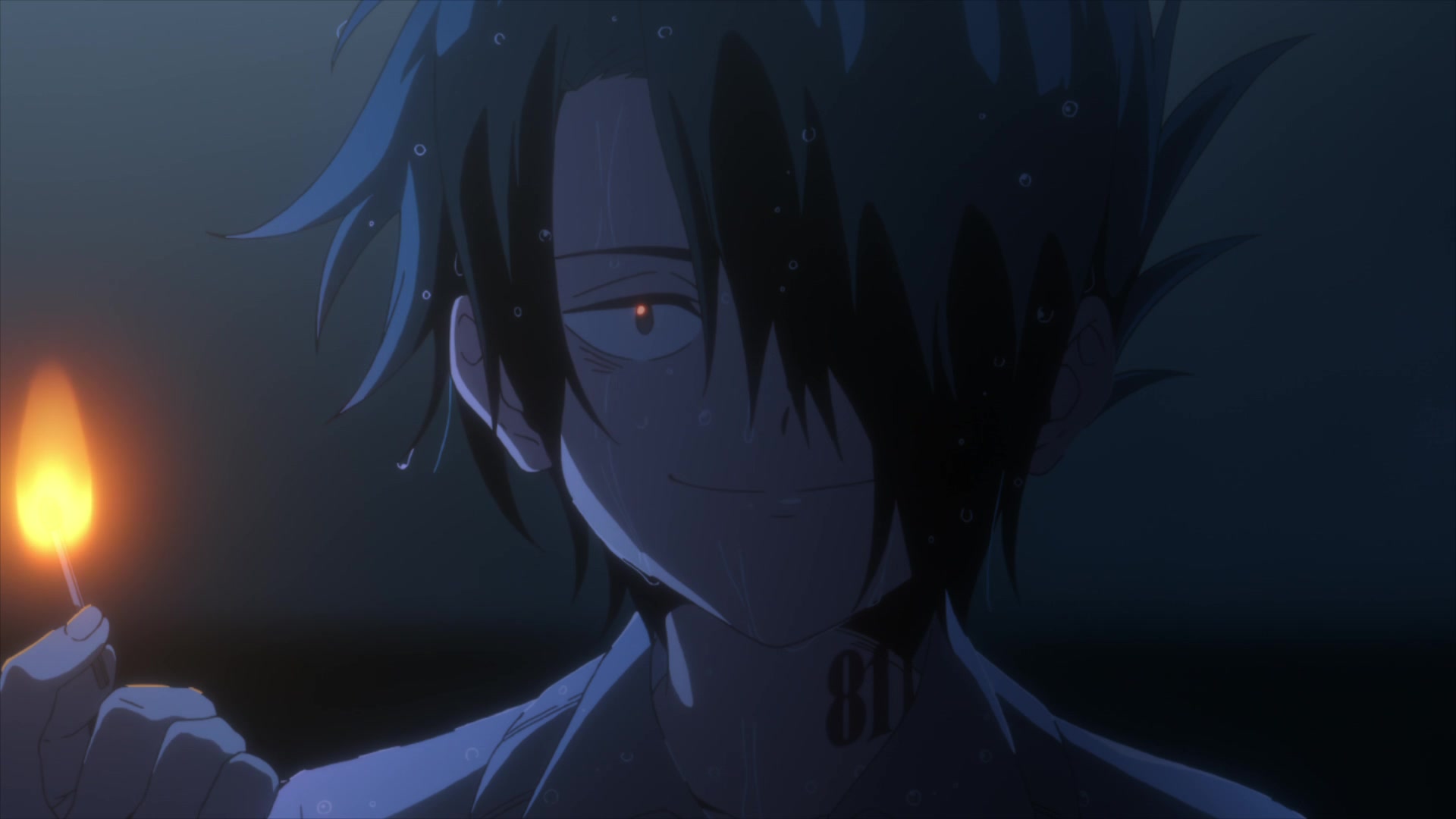 Ray decided that he'd burn down the house (and himself with it) in order to create enough of a diversion that the others could escape. He douses himself in lighter fluid and lights a match: notice the way that the flame is reflected in Ray's eye, these fleeting touches of beauty are what keep me coming back to anime time and again, and you can really sense his anger and determination to go through with it. Emma's having none of that though. She catches the flame in mid-air: she has another plan.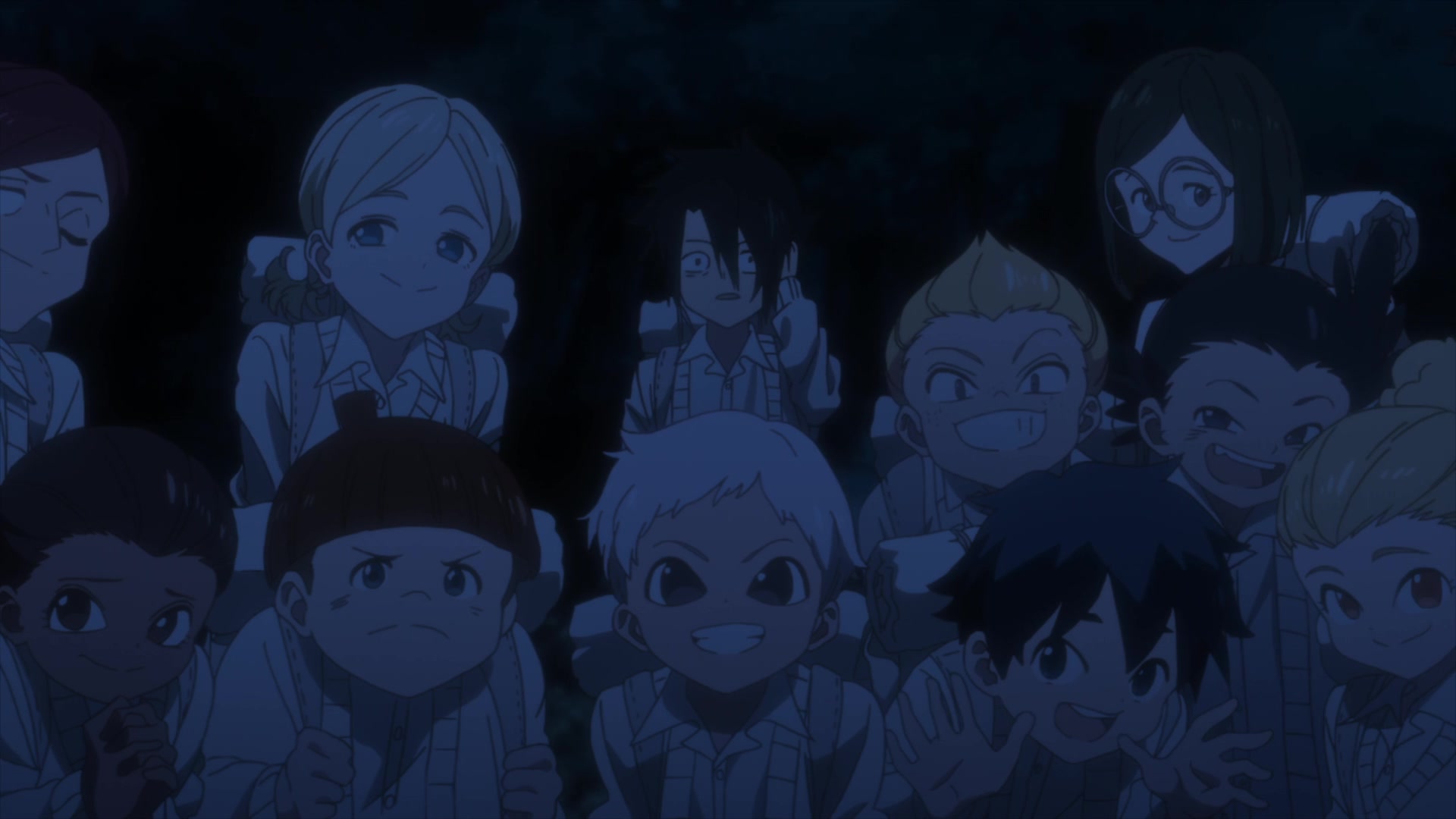 Later on, at the edge of the forest, Ray has this bemused look about him, as if he's suddenly seeing Emma for the first time. Until now, I don't think he's ever felt like he could rely on another person, yet now he's huddled there with all of the others, he's not only realising just how strong she is, but also that he can trust her.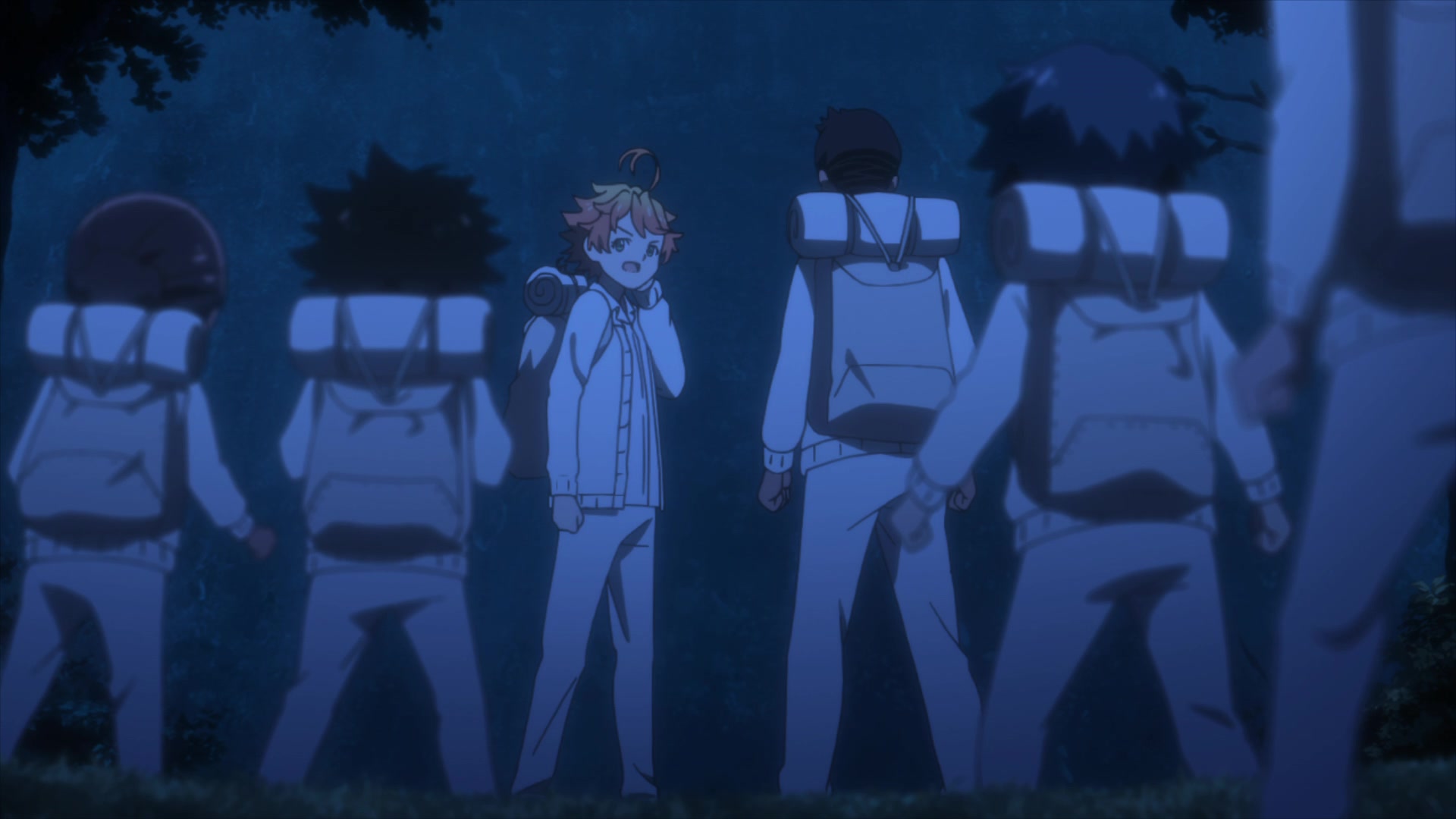 Emma's strength is her empathy. She trusts in others when Norman and Ray won't. She may seem carefree, but there's a sense of empathy, and therefore responsibility, about her that marks her out as the leader amongst them.
Ray's plan was to kill himself because he couldn't fathom another way out, but his perspective was flawed because he refused to ask for help. Emma has the answer because she fundamentally believes in her family and friends. You cannot save the world on your own.