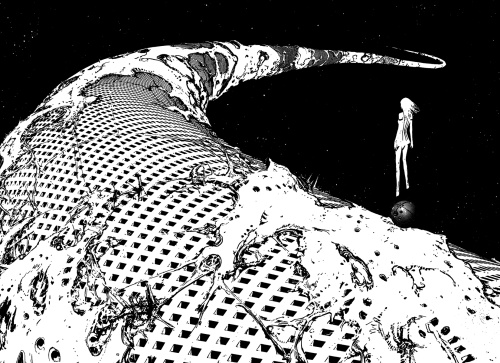 Happy new year, everyone! Time sure flies and it's now looking likely that this blog will live to see it's fourth anniversary on the 4th of March, which is just… surreal!
This time of year also provides me with the rare opportunity to immerse in some new worlds of fiction. Last year I fell under the spell of Legend of the Galactic Heroes, but this time it was to be Tsutomu Nihei and his six volume Biomega that caught my eye.
Nihei is probably my favourite mangaka. It's not like I've read a lot of manga, but this guy has held my admiration for a long time, ever since I stumbled over his first series, Blame!, where the dialogue is sparse, action is rapid and landscapes are wide, sprawling stretches of textured emptiness.