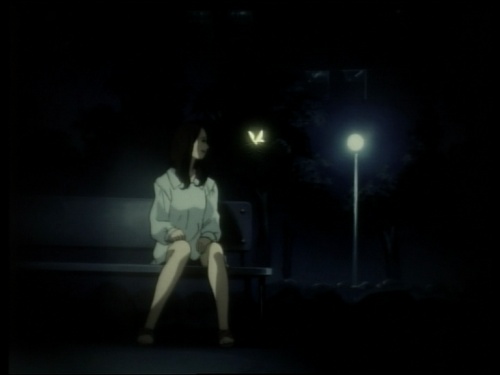 The coolest thing about Boogiepop Phantom is that it's just really fucked up. Too often in anime are teenagers romanticised. Everything's so sweet, so melodramatic; no permanent damage. It's just easier to watch something like Toradora, where everyone's so cheerful, ready to communicate and fix their problems.
Nothing festers in your typical anime high-school; feelings, conflicts are all out in the open, ready to be tended. It's false bullshit, but we watch it because it's happy and safe, because there's always an answer, and the characters will always turn out okay, smiling in the end. We know it's coming and that's fine, but it lacks an edge; seems to be more like a dream than reality.
And you wouldn't willingly escape into a nightmare, right?