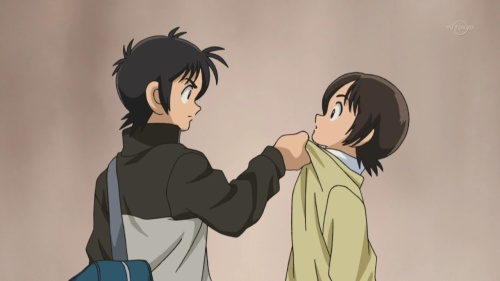 I wasn't aware Mitsuru Adachi (mangaka) even existed until the spring season of this very year, but all that changed after I'd seen the first two episodes of Cross Game. I realised I'd missed out on a lot of great anime of his and, to fill the gap in-between episodes of Cross Game, I started watching Touch too.
It's a bit weird following both these series at the same time. At first, I was having trouble telling them apart. Despite the near 25 years separating their broadcasts, they are so similar. Both revolve around high school baseball, both place a stronger emphasis on emotion than action and both are noted for the tragedies that change the lives of their main characters.
Also, both are great.