This past weekend was spent watching anime, lots and lots of anime, and below you can read my findings. Having come perilously close to losing my sanity at several points over the last few days, the scariest thing is that there is still so much I'm waiting to see, not least of all the majority of what was included in my autumn preview.
The mediocre anime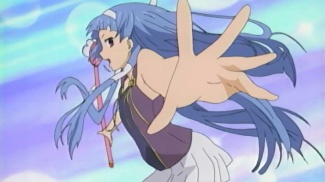 9. Kannagi
Listen up, otaku! Do you want a girlfriend, but struggle with the ladies? Perhaps you're having trouble meeting that perfect girl? Yes? Well, here is my advice.
Make your own!
It's really that simple! All you need is some wood and a chisel! Craft her image on the wood and plant it in the ground, wait a few minutes and that's it! The rest should take care of itself! Added bonuses include that she doesn't have parents, loves to watch anime and is really cute, so, no doubt you'll be screaming 'MOEEE!!!' for the rest of the week. Of course, if you don't like her, you can always plant another one and start collecting a harem instead!
Short review: Really nice animation ruined by a thinly-veiled, leering observation of the fairer sex.
Tags: wish fulfillment, moe, slice of life, school, comedy
8. Ga-Rei -Zero-
Despite ending with such an impressively bleak twist of fate, I must point out that the opening 20-odd minutes of Ga-Rei -Zero- were no more than a pale imitation of Blassreiter, totally bereft of enthusiasm and creativity. Most worryingly, for what is supposed to be an exciting action series, the fight choreography was particularly disappointing, with any number of cliche gun poses and faux-cool characters riding-in on their motorbikes to save the day. It came off as trying too hard to be cool, yet the episode's conclusion is such a shock that I'm hesitant to completely write it off.
Tags: horror, science fiction, action, twist, military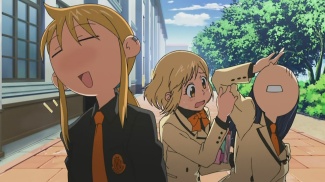 7. Hyakko
A saccharine, light-hearted comedy about a quartet of young girls making their tentative first steps into Japanese high-school. They get lost in-between classes and meet each other wandering around empty buildings.
The first episode of Hyakko wasn't particularly substantial, but the characters were engaging and pleasant, while the art style was bright and energetic. It's a typical Japanese slice of life that seems happy to revel in being young and nostalgic. It may be a slightly bland take on fledgling friendship, but I found it easy to watch.
Tags: slice of life, nostalgia, friendship, light relief
The good anime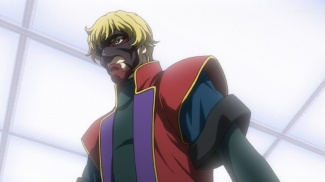 6. Gundam 00 S2
Ever since My-HiME, the much maligned 'train-wreck' tag has become synonymous with Sunrise, and though we might complain as if they produce some of the worst anime ever, we all seem to enjoy the fruits of their labour anyway.
It's time we faced the truth. Sunrise is the Hollywood studio of the anime industry. Their work is fun and entertaining; probably a bit stupid and superficial too, but fun and entertaining none the less.
Gundam 00 is junk food for anime fans, the kind of well animated, colorful series we've all decided to love or loathe. Action, mecha, cute girls, pretty boys, politics. It's an absolutely mass-market formula for success, albeit darker than Code Geass, with much more emphasis on the individual grunts of war, but obviously, that's all fairly irrelevant in a show like this, where the terrorists have pink hair.
Basically, I'll be on this train along with everyone else. It should be fun, whether it crashes or not.
Tags: mecha, trainwreck, action, eye candy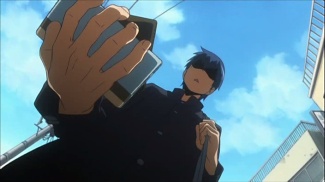 5. Toradora!
Comparisons to Honey & Clover seem valid, though if anything, Toradora! is much more like Nodame Cantabile, right down to how the lead boy Ryuuji finds himself being compelled, out of a mixture of fear and pity, to cook and clean for lead girl Taiga. She lives up to her tsundere reputation from the start and strikes me as infuriatingly rude. It was really frustrating watching Ryuuji suffer through her constant volleys of abuse without throwing anything back, and indeed, whether or not you can enjoy Toradora! much at all probably depends on your tolerance of her unchecked abrasiveness. All that said and I must admit that I really enjoyed this first episode. The characters felt authentic and heartfelt, and in such a potentially dramatic series, it's really important to care about the characters. Obviously, I do, and that's a good sign, I think.
Tags: tsundere, drama, comedy, slice of life, school
The great anime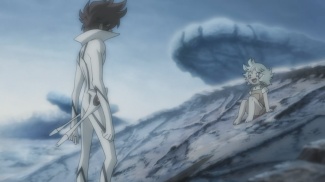 4. Casshern Sins
The first episode of Casshern Sins was fantastic, and after Kaiba, yet another beautifully animated, stylish science fiction anime from Madhouse.
The story? Planet Earth is (apparently) devoid of natural life and now controlled by violent robots, who are themselves fast rusting away into nothingness. It sounds fairly basic, right?
The visuals are inspired, a refreshing synthesis of retro character design and contemporary production values. The dark, lifeless backgrounds are particularly detailed and immersive, decaying yet beautiful, while the story is a straight forward mystery, with some dynamically animated, brutal action scenes along the way.
The varying robots are themselves desperately alive and afraid of dying, trying to find some meaning in the time they have left; they are strikingly conflicted and sad creations, as is Casshern himself, the man blamed for this dire state of affairs.
My immediate comparisons are to Ergo Proxy and Battle Angel Alita. Casshern's hopeless concrete dystopia, combined with the optimistic robot girl, are very reminiscent of Rel and Vincent's adventures outside of the dome, while the lumbering, blood-thirsty robots are the kind of unhinged opposition often faced by Alita.
Tags: science fiction, dystopian, robots, action, animation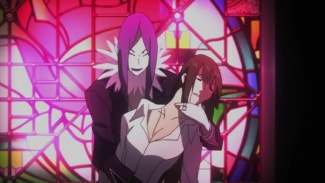 3. Shikabane-hime
I've been feeling a little hesitant about Shikabane-hime, if just because the premise is a tad cliche, but this first episode was very impressive.
The Gainax touch is apparent almost immediately; the dark ambience is fascinating, the character design is as cool and colourful as ever, while the action is fluid and well drawn. Though I'm aware this might be sounding a tad superficial, let us not forget that anime is a visual medium and that Gainax, when on their game, are masters of the art. Everything from the way a character smiles to the way moon-light dances across a bedroom wall, suggests feeling, soul, and attitude. We don't need incisive dialogue, or fabulous plot twists, because when anime looks this good, our imagination is set free, unbounded.
Tags: horror, action, style, attitude, animation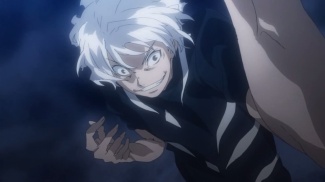 2. To Aru Majutsu no Index
To Aru Majutsu no Index was fun; good, solid, exciting and fun.
This was easily one of the most assured debuts of the autumn season and knows exactly what it wants to be, namely cute, magical and funny. It succeeds effortlessly, and won me over almost immediately. Straight from the off, I really liked the attitude of the characters; they are full of life, or rather, sarcasm, and the banter is tremendous, never feeling forced or manipulative, it's merely dead-pan and funny. The assured direction is courtesy of Hiroshi Nishikiori, who has helmed two J.C. Staff anime series I've previously enjoyed, Azumanga Daioh and The Melody of Oblivion.
Tags: magic, action, cute, school, humor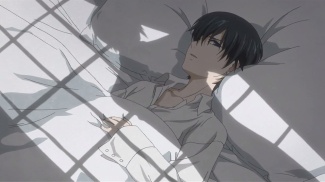 1. Kuroshitsuji
So far this season, we've had the demon-hunting girl, the tsundere tiger and the dystopian science fiction. To my mind, it's all very familiar and, as a result, all very predictable. I'm not to saying that these are bad stories, but when one finds himself being able to predict each plot twist as it comes, that undeniably takes away a lot of the excitement in watching anime in the first place.
Kuroshitsuji feels like something completely new. Such a feeling is as strange as it is exciting, and, with this being animated at A-1 Pictures, their dark realisation of Victorian-era England is sumptuous; even the tea looks delicious. Of course, it helps that the soundtrack is by far and away the best of the season too, and I was going to write that even before I found out that none other than Taku Iwasaki (Gurren Lagann, Soul Eater) was the man responsible.
To be honest, I wasn't expecting much from Kuroshitsuji. The elaborate bishonen character designs seem to suggest cringe-worthy homoeroticism, yet this first episode was anything but; it's positively dripping with malevolence. More please!
Tags: gothic, horror, butlers, culture, supernatural