There were times when I considered dropping Naruto.
I forgot how damn awesome Naruto is when it gets serious. These first two episodes are brilliant, the new soundtrack is wonderful too; dramatic, epic and even a little nostalgic. It just looks and sounds all grown up. After this and Mushishi, composer Toshio Masuda is fast becoming my favourite anime soundtrack-er.
There is an overwhelming sense of mythology and fate sweeping through the show now, for better or worse, the characters are growing up and fulfilling their potential – suddenly realizing Gaara had become the Kazekage of the Sand Village set against him striding a-top that building looking over his village was a great moment. The Sasuke meeting/Kyuubi scene was particularly good too, approaching theatrical levels of animation; you could cut the tension with a knife, while Naruto returning to Konoha and meeting with all his old buddies provided a massive injection of feel-good nostalgia and inane cuteness (Sakura is still borderline psychopathic).
Then there is the Akatsuki couple – especially the fat one, dragging himself across the sand, slowly walking through the desert, approaching the Sand Village; just two of them against an entire army – you know they are good; combined with the gigantic Star Wars influenced soundtrack building, swooning and chanting in the background, this scene was distilled, liquid awesome.
All in all, a more than welcome return to form. Riveting from start to finish. A big time pay off episode. And I just let off a lot of steam.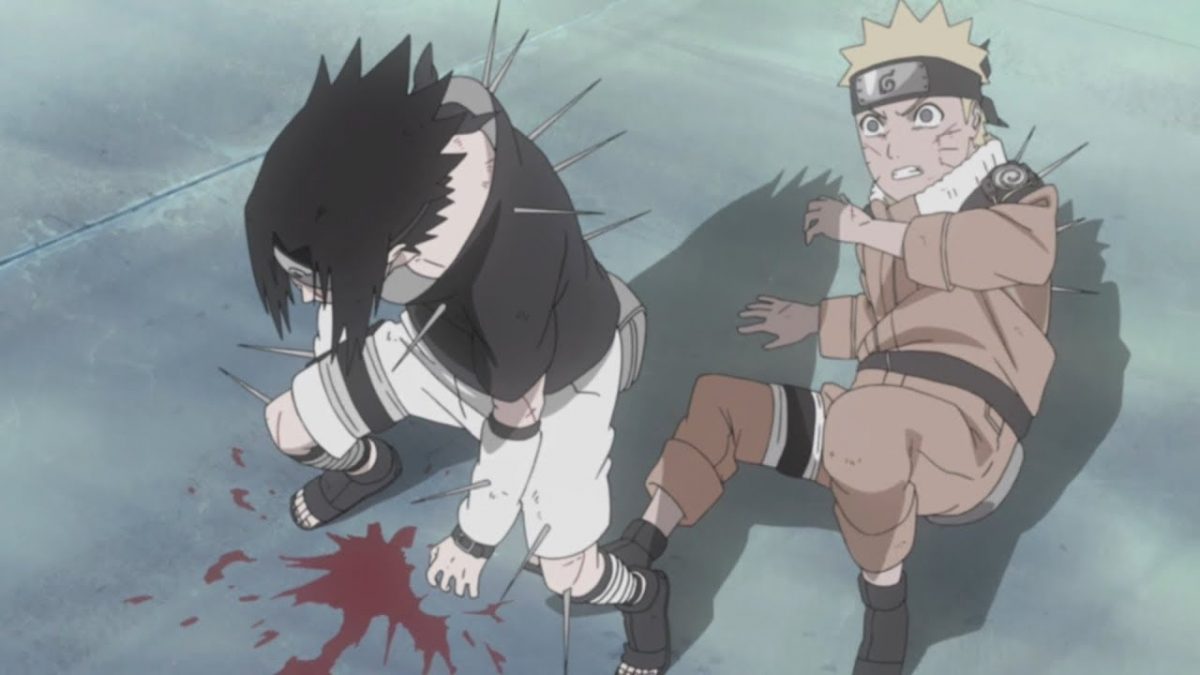 Standing on the brink of a new era for Naruto, I've turned back the clock to look at my favourite moments from the series; fair warning – hyperbolic fanboyisms ahead. I started watching the show in 2003 with a cheap 15″ CRT monitor and two tinny sound blasters, at the time I wasn't interested in anime and hated bloody subtitles. 4 years on and I find myself hooked up with a 24″ LCD flat-screen, 6.1 Dolby Surround Sound system and I'm writing on my own anime blog. What the hell happened?! Honestly, I blame Naruto.