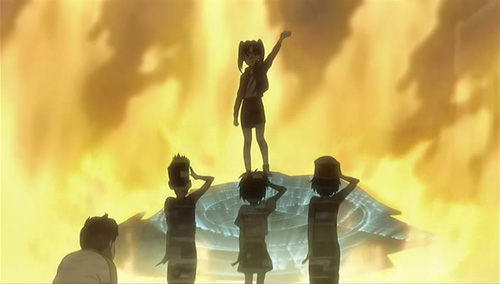 It's nearly 2008, and the new year wouldn't feel proper without a new look for Bateszi Anime Blog. I'm not sure how long you've been visiting (today might be the first time), but I've actually been blogging since March 2006 and this new layout is the sixth incarnation of my humble corner of the internet. I wonder, can anyone else remember all those different new looks? Anyway, here's a quick rundown of what has changed:
At the top of the right menu, you'll find my shiny new "Article viewer". Basically, it's a rather fun "mini-browser" allowing you to quickly guide through my blog archives instead of having to marathon through pages and pages of text. I'm really proud of this, mainly because it is my first ever practical use of AJAX, and hell, it beats constantly scrolling up and down a page.
The other major difference is that I've dropped my rather convoluted use of categories and literally classified everything as either a "review" or an "editorial"; anything more specific than that will be separated by tags, the end result of which is my fluffy new "cloud" floating in the footer of the blog. Isn't she pretty?
That's about all I wanted to say. I hope you like the new layout. If nothing else, at least it isn't pink, right? Or green? Anyway, once I've caught my breath, normal service will resume with my (or should I say the OFFICIAL) BEST ANIME OF 2007 COUNTDOWN.