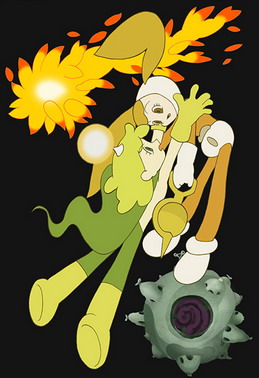 Anyone that's been reading this blog for long enough will remember my episodic ravings about 2006's 'Kemonozume'. Despite its bold originality and refreshing lack of convention, it was never a series that went down well with the majority of fans. Fact was, because it looked different, because it wasn't pretty, it was ignored. Big surprise, anime fans like their anime to look like anime, and any serious deviation from this stock style is greeted with depressing indifference.
Two years on and another spring season fast approaches; while most will be predictably celebrating another onslaught of 'Code Geass', I want to point out that Kemonozume's creative maestro Masaaki Yuasa has something new airing too; it's called 'Kaiba' and, as expected, it's looking thoroughly weird.
Iwa ni Hana describes Kaiba's visual style as "gauntlets thrown into the face of the anime industry". Of course, Yuasa and Madhouse could quite easily have pandered to the majority audience and designed their characters as if they've fallen off the generic moe\bishojo production line, but they don't. Thankfully, their commitment to artistic intent takes precedence over cynical, easy money. It's a reassuring feeling because, quite frankly, I wouldn't be an anime fan if everything looked like 'Clannad'.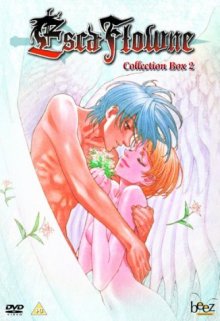 First and foremost, anime is a visual medium; the way something looks, and more to the point, how that makes me feel is absolutely key to my enjoyment. Because I've never enjoyed the generic anime aesthetic, sitting down with, for example, a series as well liked as 'True Tears' is a real struggle for me. It sounds superficial, but before I've even seen an episode, I really need to feel like I'm going to be experiencing something fresh, new and exciting. That's why I'm so attracted to anime like 'One Piece', 'Gurren Lagann' and 'Dennou Coil', series overflowing with a strong sense of design. To this day, I still remember the moment I decided to take a chance on 'Honey & Clover'; it was after seeing this image on the now dead anime blog Cinnamon Ass – everything I needed to know, all that wistful, mature, romantic nostalgia, is encapsulated in that one frame.
For all our whispers of heart-felt beauty, the key factor, on a base personal level, is empathy; just looking at them, are you willing to care about certain characters? Some people are open minded enough to sit through everything, while others prefer to revel in their familiar aesthetics. Me? I get annoyed at the anime fans that can't enjoy 'Escaflowne' because of Hitomi's big nose, but at the same time, I'm afflicted by an abhorrence to the moe/bishojo style. As much as I want to condemn people for ignoring 'Tekkonkinkreet' just because it looks 'odd', I'm finding myself in a similar situation with, to pull a name out of a very big hat, 'Ef ~ a tale of memories'. For me, the aesthetic ruins the substance, does that mean, then, that the aesthetic is the substance? Are we really that superficial?