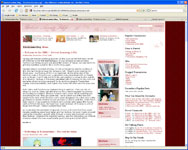 Please forgive the self-serving nature of this post, but I just wanted to point out that on the 4th of March, Bateszi Anime Blog celebrated its second birthday, yes, I know I'm woefully late, the date just totally slipped my mind until yesterday. Anyway, with every new year that passes on the 'net, the fact this blog continues to thrive surprises me enough to be worth celebrating. Kanpai!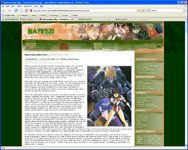 I've spent the last couple of hours looking over my archives and it's amusing to see just how much my style has changed over the years. For example, in May of 2006, I made 31 separate posts about anime, but as of 2008, I'll be lucky if I can write 6. My style has evolved from a strictly episodic style of anime blogging to this now weird hybrid of reviews, editorials and reflection. Why do I keep going? The truth is that, and always has been, I'm so passionate about anime that when I see something which really captures my imagination, it's like I'm fit to burst with enthusiasm and I need to share that with someone…, anyone, as if my life depended on it. It happened again last week when I saw the trailer for Soul Eater; as long as anime like this continues to be made, I don't think I'll ever be able to survive without blogging; I wouldn't know what to do with myself. Of course, another big reason is loyalty to the community, that being the awesome people who take their time out to write comments and share thoughts with me, and then, of course, there's my fellow bloggers too.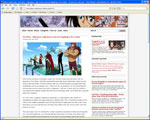 Yesterday, I got an e-mail from the Anonymous Commitee (SEELE) running the inaugural Anime Blog Awards and since then, I'm flattered to have been I've been nominated in a select few categories, those being "Best Editorial Blog" and "Most Thought-Provoking Blog". You have to be a blogger to vote and the categories are well structured, so, while it's still a popularity thing, the voters are bound to be more discerning in their choices. I think it's a really nice idea, very much a community-driven initiative, and I'll be voting too.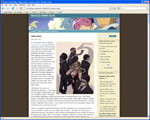 I suppose this caps off a fine second year for Bateszi Anime Blog, from fun interviews to emotionally wrought reviews and nostalgic reflections to controversial drama, it's been fun. Since you're reading this now, I'd love to know more about you, like how long you've been visiting and what your favourite anime is? Regardless, thanks for reading.