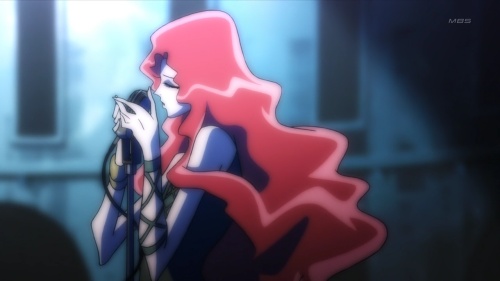 It's hard to explain how I feel about Casshern Sins. It's way beyond anything else I've seen this year. More than just another good anime series, more than just entertainment, I find it is engaging, evocative and inspiring, perched somewhere in-between the surreal, fable-like quality of Kino's Journey and the philosophical melancholy of Mushishi. After every episode, I'm excited, my mind is filled with possibilities and ideas, and I really feel like I've just seen something wonderful. I can only hope that I'm capable of relaying those feelings to you. For over two years I've been writing on this anime blog, all for anime like Casshern Sins.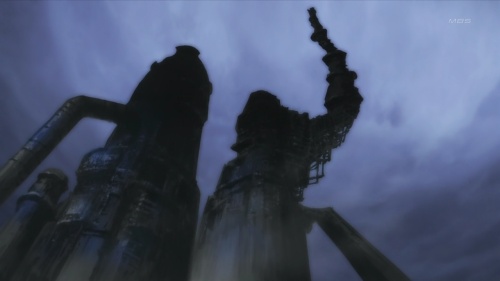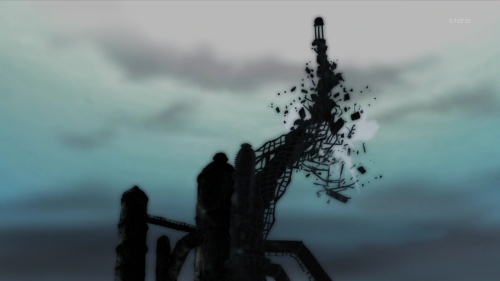 Thoughts after: Episode 6
Venturing deeper into the dystopian, decaying depression of Casshern's strange situation, those that surround him are petrified of dying, but without knowing death, can one ever feel truly alive? Just like how a flower so pretty can only be that way in comparison to an ugly weed, one can only grasp the value of his life after realizing that, some day, he will die. After all, without death, life has no meaning, thus, regardless of Luna's end, and whether or not it was against her will at all, by dying, she has seemingly graced her people with a gift so precious, mortality. Suddenly, the immortal feel a thirst for life and a desperation to live, and this, I think, is the point of Casshern Sins. It can be so sombre and nostalgic, but it's hard to deny that the end of the world has rarely looked as beautiful. Ironic, really.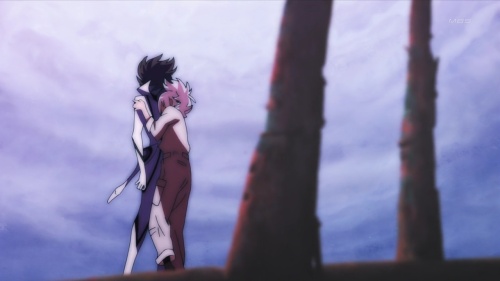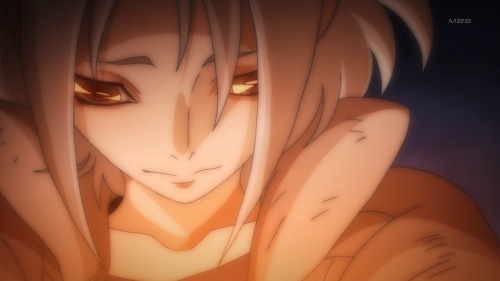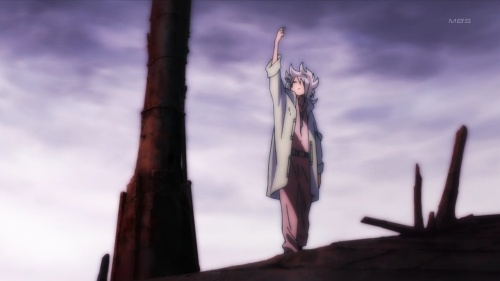 Episode 7
Somewhere in-between this endless expanse of desert and open blue sky is a place without rules and purpose, it is where we find the woman of the tall tower. She wants to think that in this place, in this dying world, her aimless life is still worth living. She rings her bell, where the view is wonderful and the Earth is really pretty, and it resounds with her will to live, as if screaming, "Look at me! I am alive!" Like an artist, she has built this expression of her spirit on the horizon, it's her tower, the proof of her existence for all to see, and it's wonderful that people may finally understand that feeling, that this dying world is still beautiful.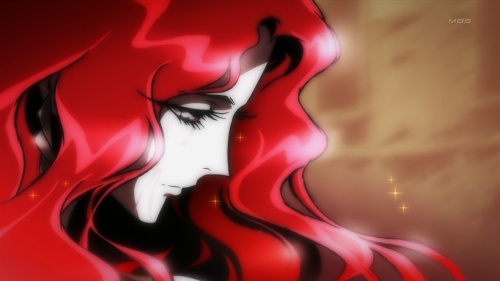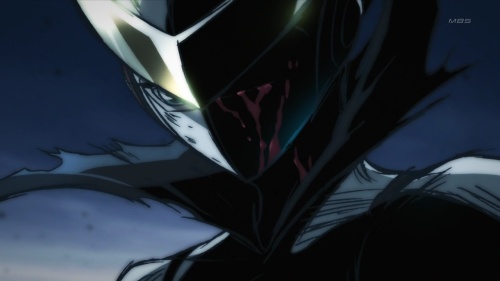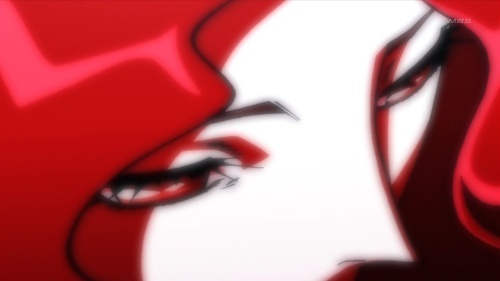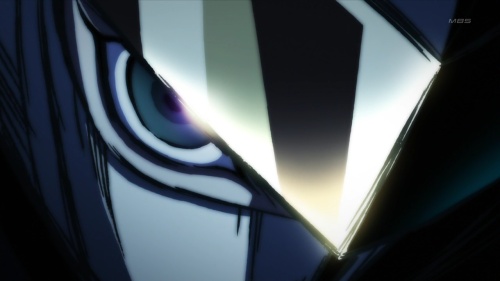 Episode 8
When life is tough, to hope and dream can be the hardest thing, yet all it takes is a passage of writing, an episode of anime or a two-minute song; such a tiny moment in our lives, so fleeting, yet it can unleash such a potent feeling. Do we all have a reason to live? And a dream to follow? Like a theatrical performer, Casshern elegantly runs, jumps and dives through an army of hopeless fiends, inspired to protect someone precious, the singer Janis. People wait in the music hall to be inspired, for just a few minutes, to escape into imagination and to dream of an exciting future. Her performance is art at its most vital, more than mere entertainment, to be inspired is to find nothing less than a reason to live.