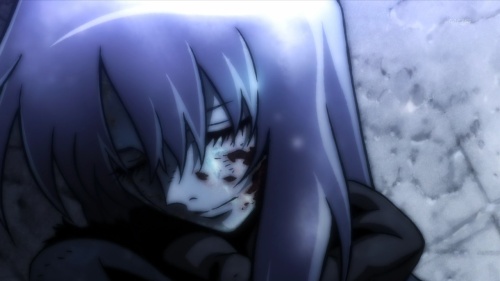 Knowing that some day you will die is not a prospect that one's thoughts tend to dwell on, but in Casshern Sins, when death is everywhere and the land is ravaged with decay, that your life will some day end is impossible to ignore. It's a feeling that I often get from this show, but far from ever seeming hopeless, each episode has an ephemeral, poetic warmth; refusing to linger in depression, it cherishes life, with color, and beauty, and sound. It is a joy to watch.
Flowing in this vein of hope, Margo's own obscure achievements in episode 12 are typical of that irreplaceable essence of life. Just like any other robot in Casshern's world, elegant Margo is slowly dying of the ruin, but instead of quietly accepting his fate, he keeps on going. In the throes of death, his elegiac last words reveal his heart's truest motivation, "I wanted to leave my colour on my city". It's inspiring to think that he just wanted to be remembered, to leave a mark that proves that he was alive.
This was such a heartfelt parting sentiment, that honestly chimes with my heart, and exactly the kind of pathos that has me convinced that Casshern Sins is great.