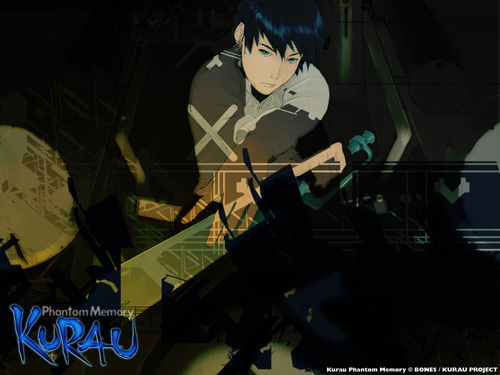 I know it has been a long time since I published anything, but I hope you haven't given up on me just yet. There is warmth in these embers still, I can feel it. I just need stoke them up is all, with a bit of hard work and guts.

The stupid thing is, it's not as though I've stopped watching anime. I'm probably watching more now than ever; 15 different series in all, which is a lot to try to balance with non-anime things, and some of these are long-term commitments too, like Votoms, Hokuto no Ken and Touch, but I'm enjoying the challenge of keeping track of them all, even if that's not exactly conducive to a consistent stream of blogging (ironic, really).
In my case, I think blogging is all about consistency. Not necessarily in the sense of finding something new to publish every day, but just getting over that first hurdle of a post and setting a tone to carry over in to the future. I've lost that thread over the last few months, lost sight of what I was trying to say and why I was trying to say it, so, this is me trying to start afresh, a new spark, but where to begin? It's been a long time, and there is almost too much to say.
How about last night? I finally finished One Outs. Ten episodes in, it was clear that it was never going to be as good as Kaiji, but it was fun to watch and ended quite well, with Tokuchi, the main character, beating a bunch of nasty cheats at their own game, including throwing his bat at the opposition pitcher and later, a twist involving some sand paper!
One Outs is a good example of a generic, second-tier series; unpretentious and fun to watch, but fairly light and forgettable. Another problem is that second-tier anime is often obscured by another, more beloved show.
In the case of One Outs, it was Kaiji, but another one that's relevant is Pretear, a surprisingly good magical girl series, overlooked because the same staff went on to create Princess Tutu and Aria. Infinite Ryvius had a great story, but if you're ever going to check out a Goro Taniguchi anime, it will always be Code Geass first. I wonder how many people are even aware that KURAU Phantom Memory exists? It was forgotten almost as soon as it aired in 2004, despite being a really good science-fiction series by Studio Bones.
We often quote Sturgeon's Law when it comes to anime, that "ninety percent of everything is crud", but perhaps dear old Sturgeon was just lazy. Indeed, there is a lot of bad anime out there, but don't just take his word for it, look for yourself. Sturgeon might have been a moe fan.