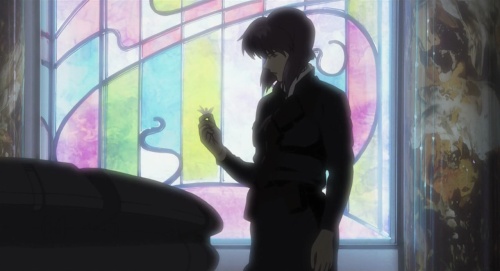 In the four weeks since this blog was last updated, I've seen at least 80 episodes of anime! Not bad, eh? But to write anything of decent length, more than ever, I need to feel like what I'm writing about is really worth your time.
That isn't to say everything airing right now is poor, but how much of it is good enough to be remembered in years to come, particularly outside of their respective genres?
For example, I love every minute of Cross Game, while the recently finished Shin Mazinger Shougeki! Z-Hen was fun and exciting, but what else is there that's left to say about them? The former is sports anime, the latter is super-robot/mecha; there is literally nothing left to add that hasn't already been written a million times over. If you've seen Touch, you've basically seen Cross Game.
Anime sticks so rigidly to its genre tropes that after a few years of watching, it feels ever so slightly repetitive; not that these series aren't fun to watch, because they are, but to think about? To write about? Not so much. Not after 3 years of blogging.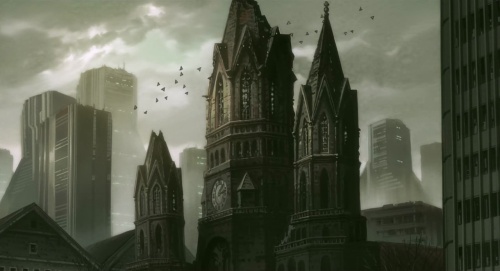 Yet the impetus for this post was Ghost in the Shell: Stand Alone Complex 2nd GIG, which, particularly in the context above, is a series worth writing about.
It aired back in 2004 and I'm not convinced the anime community understood just how good it had it with this show; Yoko Kanno's wonderful score, Production I.G's cinematic animation and Kenji Kamiyama's ambitious direction. What a combination! The story is intellectual, exciting and emotional. Basically, it's one of the finest series I've seen, and my only disappointment is that it took me this long to sit down and watch it!
I held back precisely because I knew how serious and wordy any given episode of Stand Alone Complex can be. The dialogue flows thick and fast, loaded with technical terms and philosophical discussions; every moment requires your full, undivided attention, something I wasn't willing to give it, for shame.
Yet for all its high-mindedness, its characters are so empathetic. Thinking back on it, I immediately flashback to Section 9. Batou's devotion to Kusanagi; her nostalgic connection to Kuze; his many shades of grey; the paper cranes; Batou refusing to leave Kusanagi to die; their mission in Berlin. I won't forget it.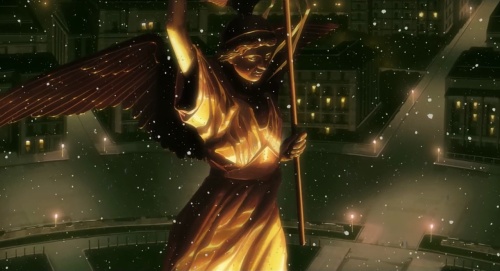 Over at AWESOME ENGINE, Brack is heroically sifting through a decades worth of anime, one series at a time. He began in 2000 and is gradually approaching the present day.
It makes for fascinating reading, if just because it highlights the sheer bulk of anime that simply retreats into the shadows after a short-lived moment in the sun. Fandom can be so fickle! Mushishi was airing on Japanese TV at the same time as Mai-Otome; the latter seemed so popular at the time, but I would suggest that it's now as good as forgotten, while Mushishi endures, consistently finding newer generations of anime fans.
Likewise, yesterday, I finally began watching Revolutionary Girl Utena. I know, "What the hell took you so long?"