Whitebeard was always a big, strong guy, then he ate the Earthquake fruit and became feared the world over. He could've turned the planet upside-down, but didn't. He was a cool guy, and watching him lead his men in such an era-shifting arc of One Piece was brilliant.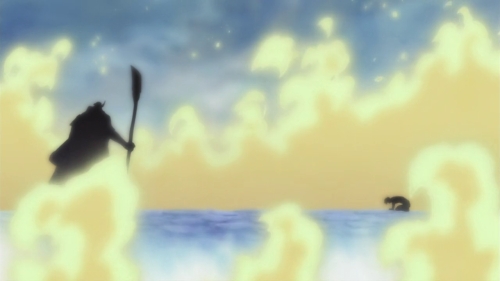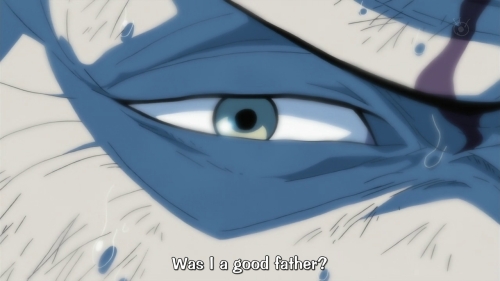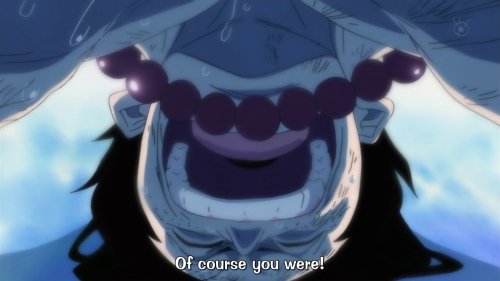 He went to save Ace knowing the odds, knowing that he was going to die; the strongest pirate in the world, went to save his son. Ace wasn't his biological child, but to Whitebeard, his crew were everything.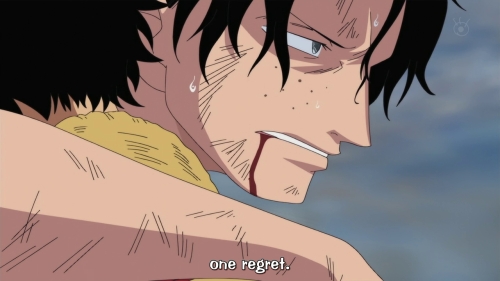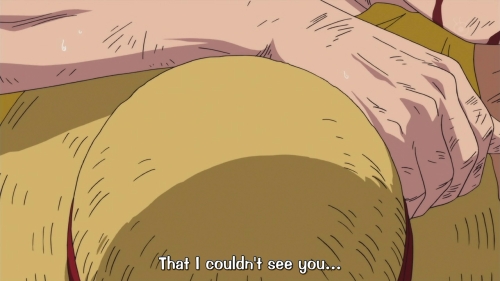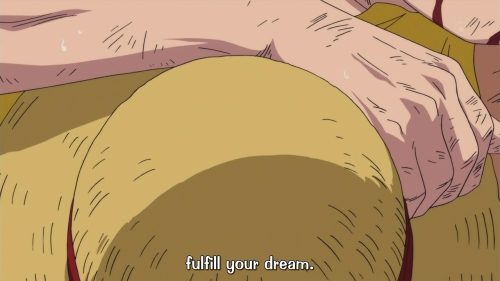 Ace wasn't Luffy's biological brother, either. They grew up together, though.
Luffy's famous straw-hat symbolises all his potential, his future, his dream. It's all there in the straw hat, resting there beneath Ace's tired hug. Such a bitter-sweet moment.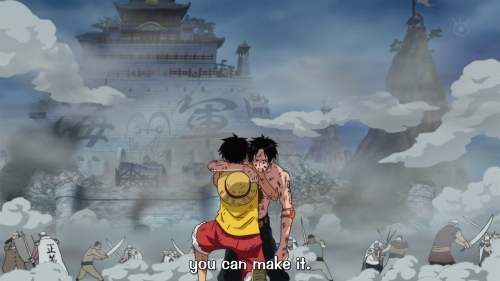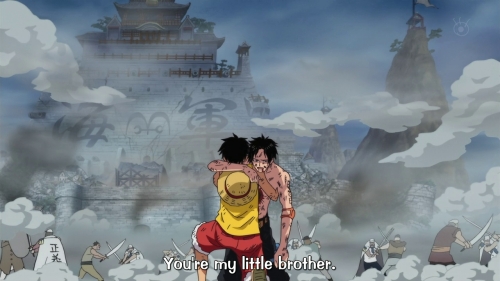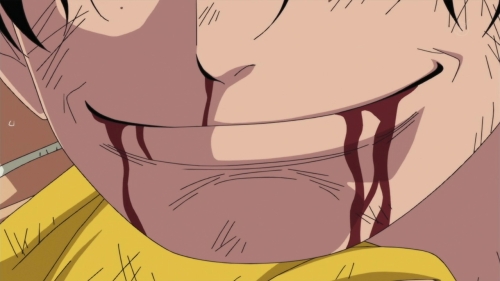 Bitter because Ace is going to miss it all from now on, is going to miss Luffy's rise, but sweet because he was able to die in his brother's arms. Proud, content. He dies with a smile, his last words, "Thank you for loving me!"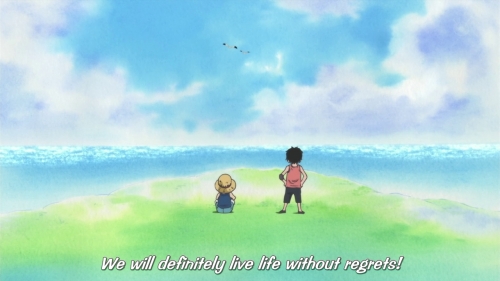 Well, I love One Piece. Love, it. When the stakes are high, it never ceases to carry such an emotional punch. It's now approaching 500 episodes for me and I don't regret it for a moment. It merits all that time, has that power over me; sadness, warmth, truth, humour; green hills, snowy mountains and rolling blue seas. These are the rare things it offers, a mad, beautiful adventure.