​Captain Harlock's recent availability on Hulu and the release of OZMA highlights the career of Leiji Matsumoto. Matsumoto had a role in seminal 70s and 80s works like Captain Harlock, Starblazers, Galaxy Express 999 and Space Battleship Yamato. With OZMA, Matsumoto returns with a work that harks back to his earlier successes. The series is short (only 6 episodes) and lacks the depth necessary for a proper sci-fi opera, but it's a trip back to an earlier style. While I enjoyed the show, its importance for anime at large is less about it being a brilliant product and more about it being a prominent example of a new business model. It marks the start of the latest disruptive technical trend to hit the anime industry: cloud sourced anime translation.


The most striking part of OZMA itself was the retro character designs. The designs are reminiscent of anime from the 70s and 80s. The main female characters have tall, thin and narrow faces. The male characters have unkempt hair and angular faces. The side characters have wider, goofy faces faces that reminded me of Disney characters. The character design takes some getting used to, but it gives the show a unique feeling.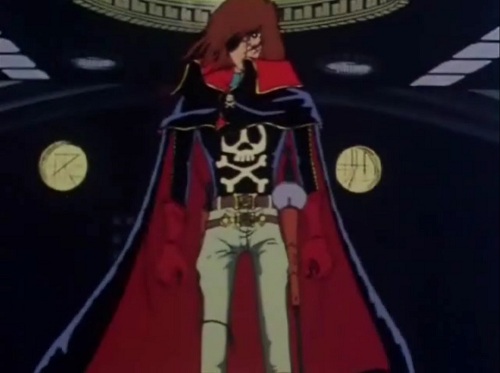 On the story side, I enjoyed ​OZMA but felt that it's short length hurt the show. OZMA lasted only six episodes. Its length, equivalent to the length of a motion picture, should have given it enough time to tell a full story. Although OZMA did have a complete story, it lacked depth. The early episodes set up a high stakes clash between two groups on an epic scale. The series' end resolved the conflict, but did so at the expense of the sense of scale. The end happened so quickly, that it made the story and the conflict seem inconsequential. It was like in Star Wars, when Luke destroyed the Death Star in one shot, all of a sudden the invincible battle station looked awfully vulnerable. OZMA's end did not involve a lucky shot, but it had the same feeling, that the characters deserved little credit for resolving the conflict. Six episodes did not provide enough time to achieve Matsumoto's vision.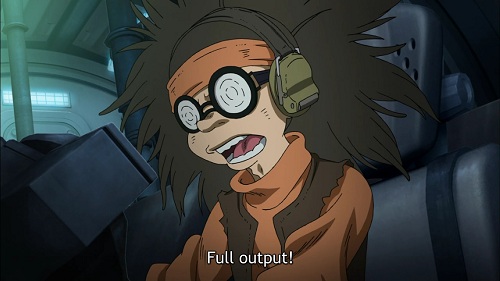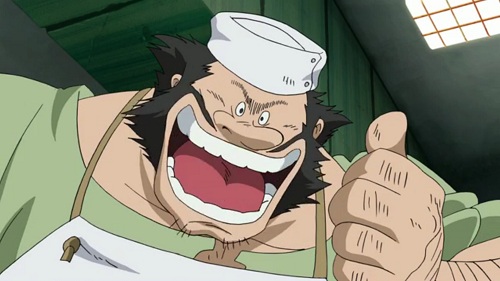 While I enjoyed OZMA, and appreciated seeing a modern product of Leiji Matsumoto, its greater impact is as a disruptive technology: crowd sourced anime subtitles. Illegal fansubs played a major role in exposing people in the West to anime, especially when the Internet made distributing fansubs easy and cheap. Fansubs have receded in importance now that sites like Crunchyroll provide cheap and immediately available simulcasts. Viki takes this a step further. It provides a platform for multiple people to translate shows into any number of languages. The site lets amateurs translate an episode, a sentence, even a single word. Other users can view, add to or correct the subtitles. All the content on the site (which includes mainstream live action shows as well as niche content like anime) comes licensed and is supported by advertising. Viki licensed OZMA, amateurs translated it and then Viki licensed it on to Crunchyroll and Hulu, and streamed it on Viki.com
Viki has the potential to disrupt the anime business outside of Japan by removing the need for anime-focused companies like Funimation. Funimation is a middle-man: it licenses anime from Japan and distributes it to the West. It incurs substantial costs to do this; it has to pay for translation, script writing and dubbing. And in order to stay profitable given those costs, it has to stay small. Funimation's niche focus keeps it profitable, but its size limits the number of projects it can work on. Viki doesn't face similar constraints. It doesn't need to pay translators, directors or actors and it releases a show as quickly as fans are willing to translate it.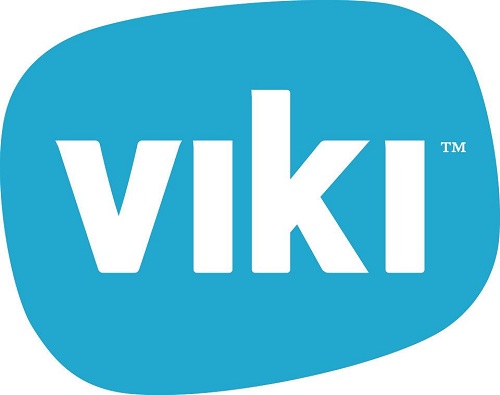 In the short term Funimation's focus on physical distribution and dubs will protect it from Viki which focuses on streaming. Instead, the first casualties will be companies like Sentai that focus on subtitle-only releases. Professional translators will also see job opportunities and pay diminish. Still, in the long run, as physical media fades away, Funimation is vulnerable. It faces a similar challenge as Encarta or Encyclopedia Britannica, competing with fans willing to work for free. Right now Viki only provides streaming versions of fan translationed shows. How long before it starts selling digital copies of shows? Or even fan dubs?