ID – Invaded is caught between two worlds. One, an awesomely weird dreamscape modeled after Inception and Minority Report; the other, an overly-wordy police procedural.
Plot summary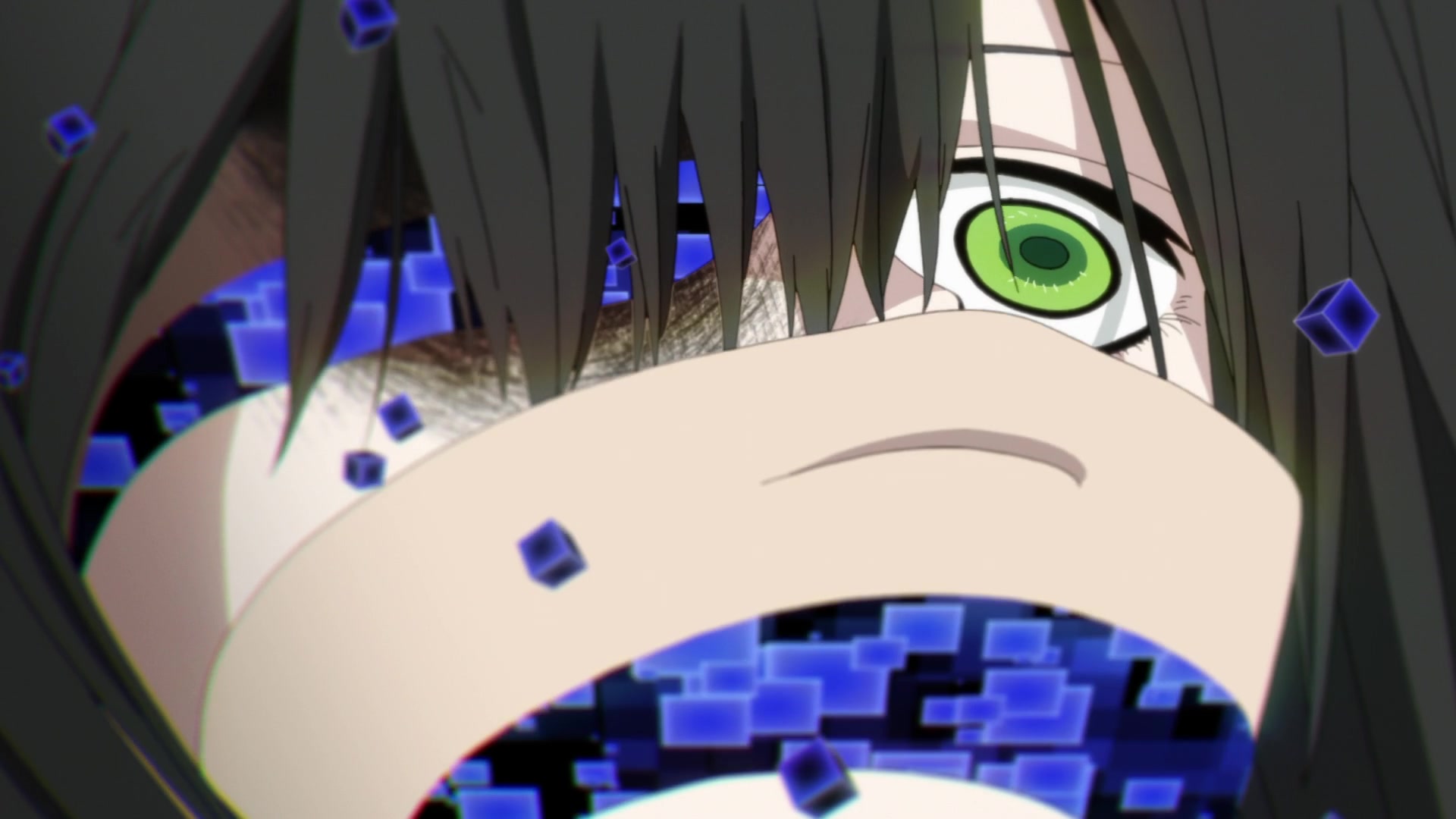 A man wakes up in a strange world, with all manner of weird things happening around him (like his arms and legs drifting away!). After a while, we learn that he's a genius criminal detective "invading" the inner world of a violent serial killer called "The Perforator". You see, in this story, a person's "murderous intent" can be modelled into a virtual world and invaded like it's a virtual reality game! Imagine something like Inception or Minority Report and you'll be some ways to understanding the kind of story ID – Invaded wants to be.
Is it any good?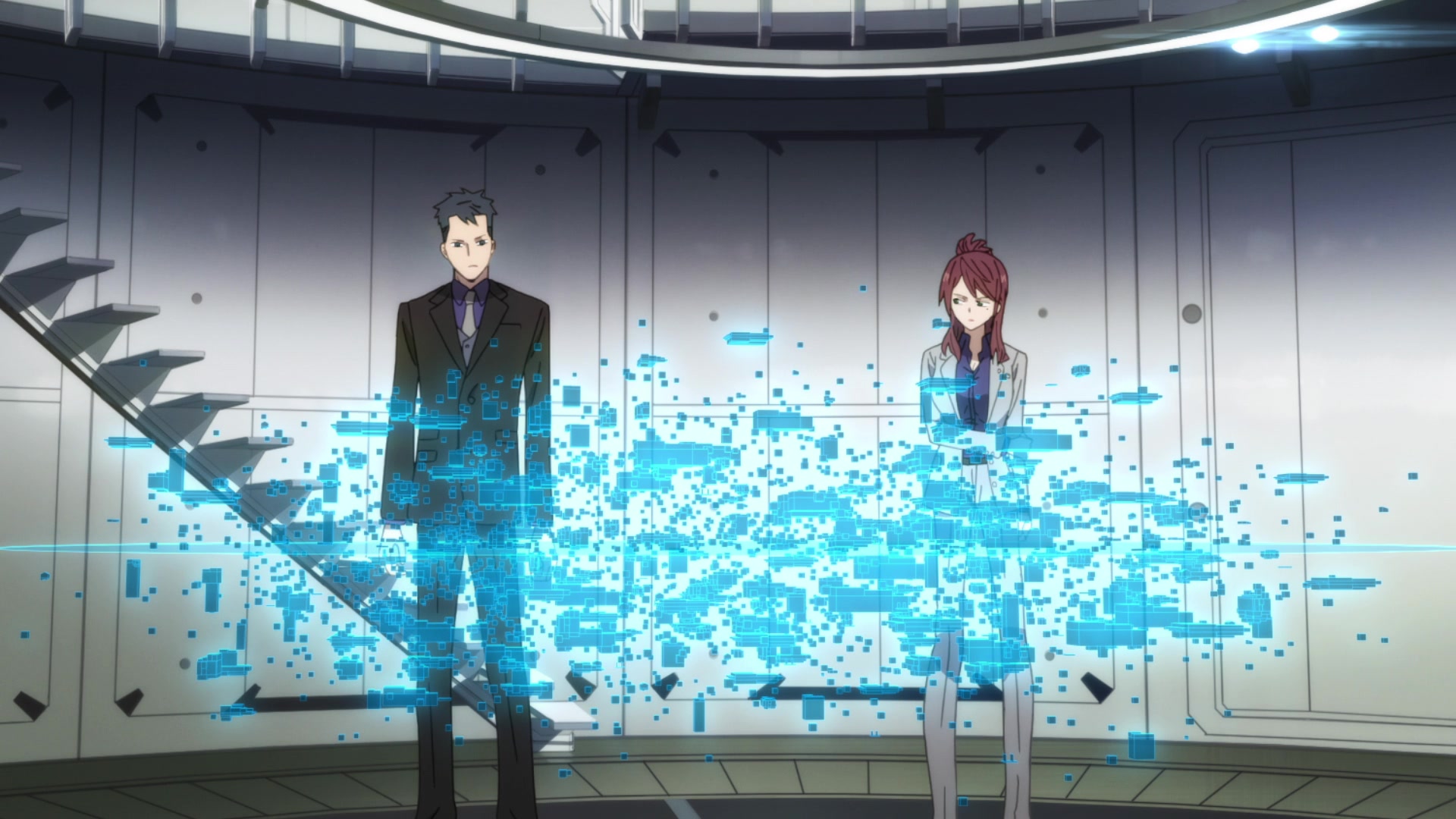 Well, yes and no. The first five minutes are awesomely weird, but then we're pulled back into the real world and a bunch of talking heads explaining away all of that mystery and intrigue. ID – Invaded is that rare thing: an anime original project, and there's a clear, visceral joy to the scenes set in the spectacular dream world, where gravity and logic are ignored and everything is jumbled up.
What are you worried about?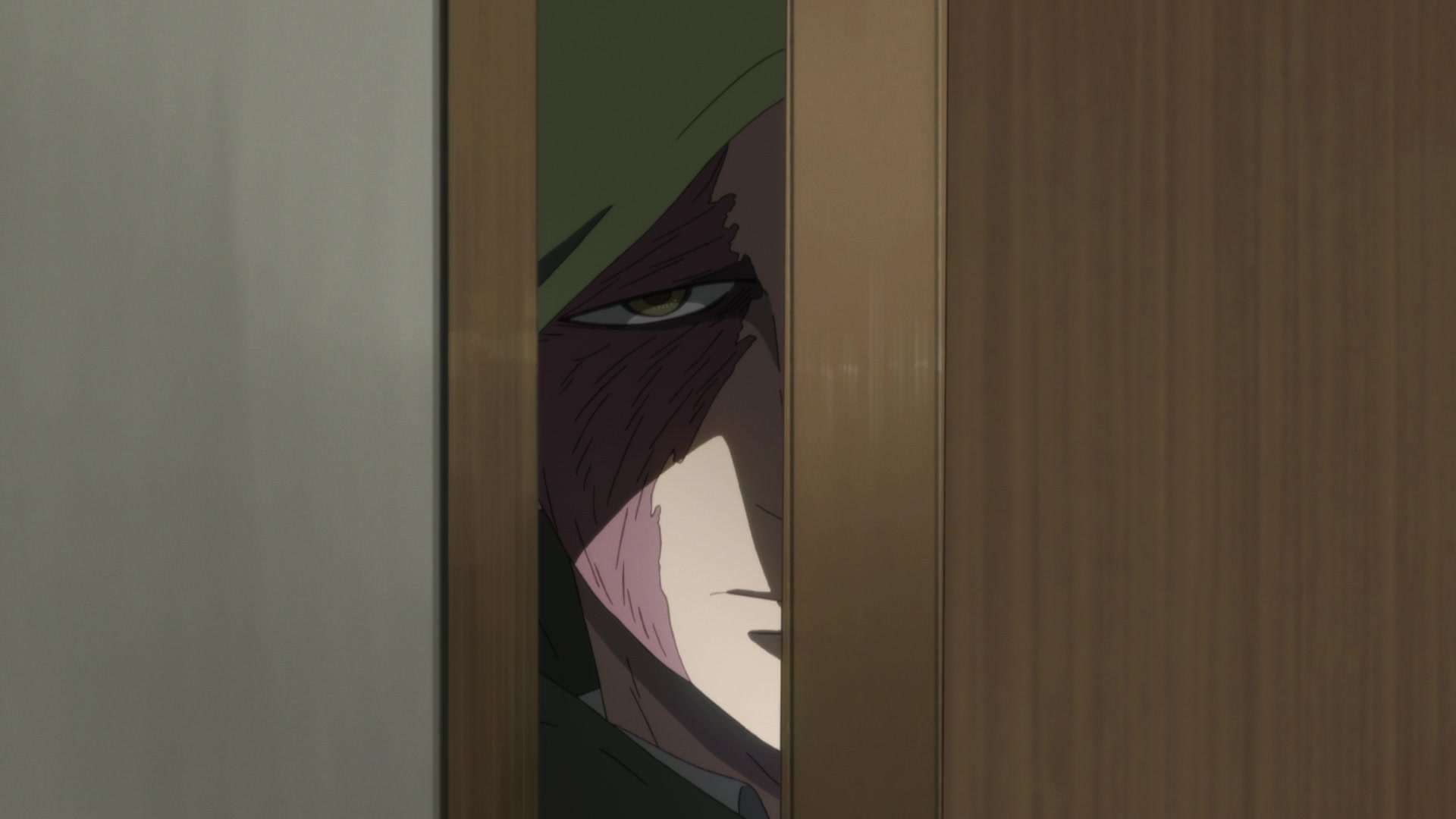 I'm not the biggest fan of police procedurals or indeed of any jargon-heavy anime. Case in point, I zoned out watching this and ended up having to go back and rewatch some exposition-heavy dialogue just to understand what the heck was going on with the weird dream Inception thing. Come to think of it, last season's especially wordy Babylon anime also put me to sleep. I suppose what I'm trying to say, dear reader, is that I'm a lazy, lazy man and if an anime spends too long talking about "particles" or whatever, my mind's likely to wander. Now, with all that exposition out of the way, I really hope ID – Invaded opts to show more than tell.