Like Parasyte and Devilman before it (and I suppose you could even lump Naruto in here too), Jujutsu Kaisen is the story of a boy losing control of his own body.
Plot summary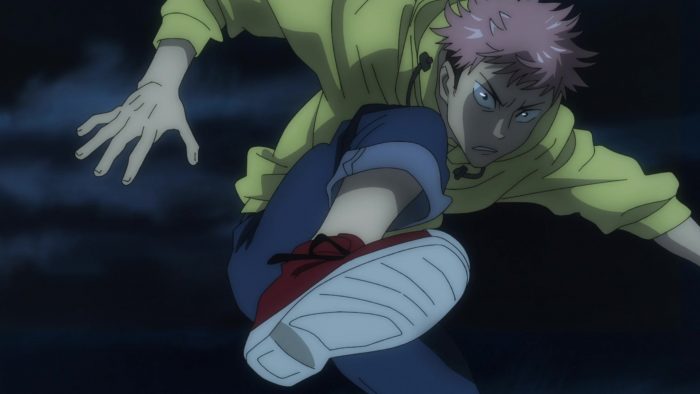 Yuuji, you're a strong kid, so help others. Even if it's only those closest to you, just save the people you can. It's okay if you lose your way, and don't worry about whether they will thank you or not. Just save as many people as you can, even if it's only one. When you die, you should be surrounded by people. Don't end up like me.

Yuuji's grandad, on his deathbed
Despite being a once in generation sportsman, high schooler Yuuji seems more interested in hanging out with the quaint Occult Research Club, if only because it affords him time after school to look after his ailing grandad. That is, until, on the very same night that his grandad passes, he runs into the enigmatic Fushiguro and on his dark coattails, the violent world of the supernatural beckons. By the episode's end, Yuuji is faced with a choice that will colour the rest of his life: to run and hide, or to face the horrors of the world head-on?
Is Jujutsu Kaisen any good?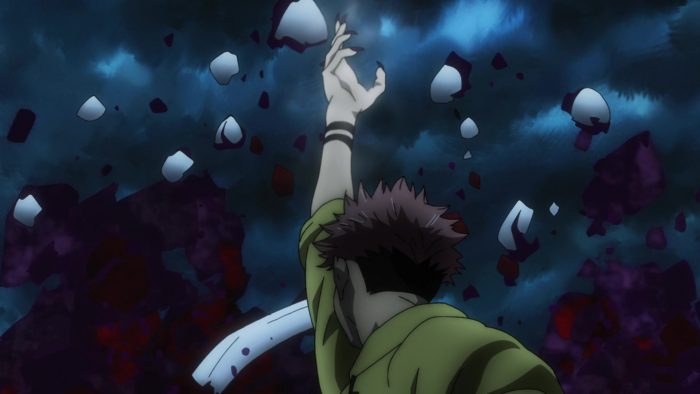 Just over a year after Demon Slayer: Kimetsu no Yaiba, Shonen Jump (by way of the anime studio MAPPA) brings us the atmospheric horror action anime Jujutsu Kaisen and, indeed, I loved it. Narratively similar to Mob Psycho 100, just not as awkward or introspective, where this first episode really shines is in how electrifying the action feels. It's powerful, fast and lovingly animated. And I think I can pinpoint the moment that I fell head-over-heels for it too! It was when a sprinting Fushiguro summons up a pair of fighting demon dogs (giving me big Wolf's Rain flashbacks) to attack a monster at the same time as furiously jumping into the melee himself. This scene neither slows nor draws attention to itself, whilst the pace simply keeps ramping up.
It's a shame then (and feels weirdly out of place too) when Jujutsu Kaisen chooses to suddenly objectify the sole female character by having her unconsciously groped by a many-handed monster "curse" as if to remind us that, "Yup! You are watching anime after all!" but I suppose there had to be one drawback, eh?!
Let's see what the second episode brings us!
Postcard memories of Jujutsu Kaisen