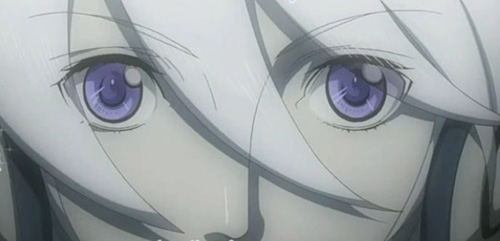 In the wake of Ten's exit from anime blogging, I can't help but reflect on my own love affair with anime. In a few years time, could I find myself feeling similarly ambivalent, thinking back on this odd fascination as a mere fling? Or rather, am I destined to be forever an otaku? Decades on, long in beard but still a Narutard.
Today it's hard to imagine what I would be doing had I not caught the bug. Simply put, I've spent a lot of time (and money) watching, reading and writing about anime; it's a big part of my life. But why? What is it that attracts me, some bloke on the other-side of the world (England), to Japanese animation? Is it merely an aesthetic thing? Am I attracted to the Eastern-style of art? I would hope the fascination runs a little deeper.
Ten's goodbye points out that a slump in the quality of Western (basically, US) TV during the early 2000s may explain why so many of us had been ready and waiting to embrace anime with arms wide open. For my part, I'm hopelessly smitten with sophisticated, imaginative and emotional science fiction/fantasy series, and so when I stumbled across the likes of Cowboy Bebop and Escaflowne, the world suddenly made sense again; this anime stuff was awesome, but things change, not least of all for US television, which now offers Battlestar Galactica, Heroes and Lost, to name but a few on-going, quality TV shows that have emerged in recent years.
Yet despite the growing number of diversions vying for our precious attentions, I remain the ardent fan I always was. Sure, I may have lost that all-encompassing, shiny, glowing admiration for everything anime, but I'm still capable of being caught off guard, shocked and captivated. Since it's clear my interest in anime had nothing do with the supposed lack-of quality entertainment elsewhere, the underlying attraction may be a touch more personal.
I don't think it's a coincidence that the vast majority of otaku fall between the 16 to 25 demographic. Obviously anime is aimed at young adults and I'm 24; hence getting close to the point of no return. Deep down I think we all rely on a kind of base emotional understanding with the characters we follow; we can understand their struggles, dreams and ambitions because to certain extent, we find ourselves faced with similar decisions, but once time takes its course, our lives change and we lose that visceral philosophical resonance, what is left but pretty pictures?