Although the vast majority of my recent scribblings concern mostly older series, I am (and have been) keeping up with some newer anime, too.
Densetsu no Yuusha no Densetsu is a name that suggests parody, but this new fantasy series is surprisingly serious, with magic, monsters and adventure. 4 episodes in, it's difficult to see whether or not it'll follow through with its potential, but at least the characters are interesting. I picked this up because it's referred to as Berserk-lite elsewhere and, indeed, it has a very Griffith esque destined-to-go-wrong personality in the smooth-talking, crazy ambitious Sion Astal. I'm holding out for some fascinating character arcs in the future, but it could fast devolve into light-hearted, generic monster-slashing too. Patience is the key, I guess.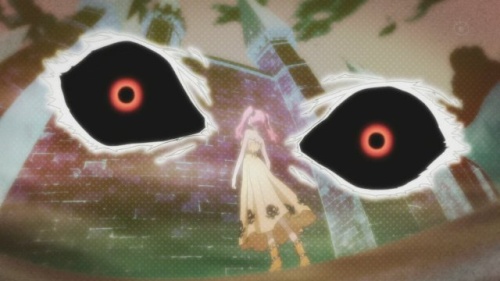 DenYuuDen could still go either way, but I'm more confident in Shiki, and for the record, I'm more in love with noitaminA right now than ever before. House of Five Leaves was a slow-burner that finished very strongly, while The Tatami Galaxy is likely to go down as my favourite new anime of 2010. I'm lamenting not having said much about either series, but take it from me (non-gender specific) guys, if you're twenty-something (not that age is particularly important,) watch them both and be reassured that the soul of anime is alive still in the hearts of some.
Shiki, then. I've seen only the first episode so far(!), but the direction was assured enough, the characters eccentric enough and the art strange enough, to dispel any fears that noitaminA done goofed. I'm looking forward to seeing more.
That just leaves Giant Killing, which may look woefully budget, but has a lot of heart. I love football (of the soccer variety) and it's nice to finally see it well-represented in anime. 26 episodes will be no-where near enough to provide a properly satisfying conclusion to Tatsumi-sensei's journey with ETU, but right now I'm just gripped by the tension of each game and crossing my fingers that everything goes well for the team (and it would be really nice if Sera finally scores a goal, too!)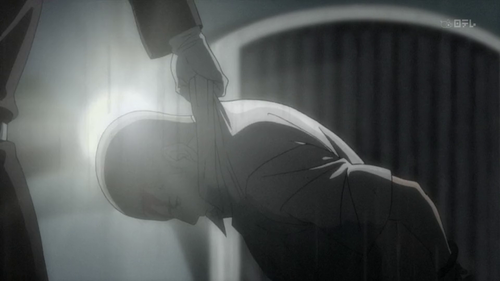 I'm wondering whether I should bother with Highschool of the Dead, or not? It looks like fun, I guess? It just seems really predictable as well. I'm definitely going to check out Occult Academy at some point, and, just last night, I made an impulsive, three episode foray into Madhouse's prison drama Rainbow, which was well worth it, but not a show I'd recommend to the faint of heart!
Of course, your opinions on these (and other) current anime are always welcome.