This is a show about football (out of respect to Bateszi I'll avoid using the word soccer…). The featured team, East Tokyo United (ETU), is dysfunctional. ETU's fans are running away, the team keeps losing managers and players and worst of all, they just can't win. At this point in the summary, anyone who has watched a feel-good sports movie knows the premise: a team of misfits need to come together and miraculously win the J-League!
So, how does this show overcome its predictable plot? Personally, I really enjoyed watching Giant Killing because it showcases the most exciting parts of each soccer game while at the same time making me want to root for ETU. Less is more when it came to the games in this show, the animators understood that if I wanted to watch a 90 minute game, I would just turn on the real thing. The show focuses on the juicy parts of each game: the goals and the moments where the momentum shifts.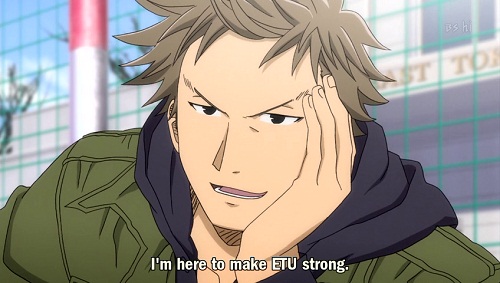 What the show still needs to do in order to impress me is to develop each team member on ETU. To start with, the show needs to differentiate the players on the team. Out of the 18 people on the team, only about 5 are distinct enough for me to know who they are. The show also disappointed me when they portrayed one of the opposing players as borderline insane. That tactic works well for enemies in most anime but just isn't believable in the context of professional football.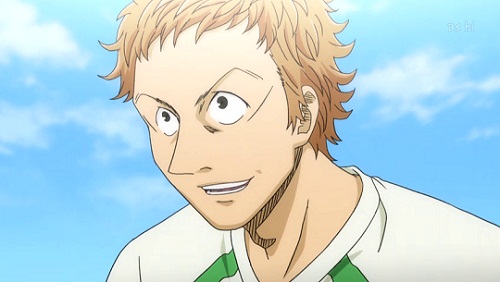 Even with its problems, I am still drawn to this show's theme which I think goes beyond merely winning a sport's game. The main lesson of this anime is that each person has a giant killing inside them, an ability to take on the best and come out on top. Maybe I'm biased by the recent World Cup, but it just seems like a really great time to watch a football anime.