It's difficult to express the disappointment I felt when I learnt of Satoshi Kon's passing last week. Since then, many heart-felt tributes have been published and half-way through writing this, I started wondering whether it was worth posting at all. Alas, what is blogging if not personal? I liked his films and, at the risk of merely adding to the white noise, I just wanted to bid farewell to Satoshi Kon in my own way; on this blog.
As such, I humbly present these following, short impressions of his 5 films, written and screen-capped after I (re)watched them all last week.

Magnetic Rose (1995)
Satoshi Kon didn't direct Magnetic Rose, but it's widely seen as the moment he came to prominence as a film-maker. Credited only as the script-writer, it is, none-the-less, a precursor of what was to come. It begins with a band of ragtag garbage-men following up on a mayday call from a (deep) space station. They explore it, looking for survivors, but a strange malevolence slowly envelops them; ghostly images haunt the long, dark corridors and a flash-light captures the fleeting glimpse of a child falling from the ceiling and through the floor.
Like many of Kon's later films, then, this is an intense and disturbing experience; not superficially, but in a way that's fundamentally, psychologically disturbing. Tearing down any semblance of composure within these two (relatively normal) men, it tricks them and drags them into hell, but a beautifully drawn hell, at least, designed with an eye for the kind of decadent, overblown architecture not seen since the height of European aristocracy.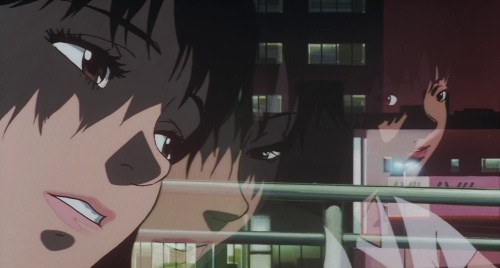 Perfect Blue (1998)
In Perfect Blue, Kon's directorial debut, we follow Mima, a Japanese (pop) idol turned wannabe actress. It begins with her performing with her idol band, "CHAM!", for the last time, in-front of an (almost totally adult-male) hardcore rabble. Her music career didn't turn out how she wanted, but she's desperate to have a try at acting now instead. Her old fans, of course, aren't exactly happy with her new choice of career, and slowly, her mind begins to unravel, torn between the pressures of her new job and paranoia over being stalked, she begins to suffer with insomnia and increasingly becomes unable to separate dreams from reality.
Harrowing is a good way to describe Perfect Blue, horrifying is another. With every passing scene, Kon peels away yet another layer of the heroine's sanity. Towards the end, her trauma's so intense that it's almost too troubling to behold. Whilst not a particularly gory film, it's as unnerving as any made before or since.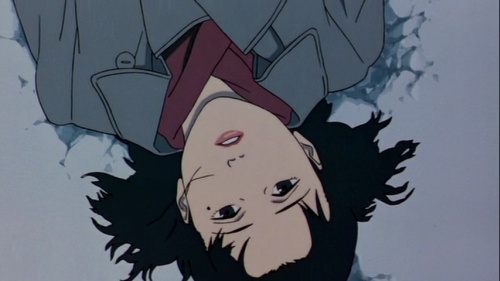 Millennium Actress (2001)
Millennium Actress is probably Satoshi Kon's most beloved film. Gone is the violence and abrasiveness of Perfect Blue, replaced with a joyful sense of romance. Our heroine, Chiyoko, is an actress in the twilight of her life, reminiscing about her long career in the Japanese film industry.
Kon tells her story through the many roles she's played, transitioning from far-flung science fiction to period drama, from space suits to kimonos, her real life interwoven with scenes from her films, expressing a kind of symbolic catharsis where every memory is coded with double meaning; abstract, full of colour and action, but also underpinned with a deeper subtext. Chiyoko has spent her adult life chasing a man she met only once and her search for him is the common thread tying together the rest of the film; years and years fly by, but she never gives up, always chasing her dream of meeting him again. Her love is timeless, even though her body is not.
One feels Kon's enthusiasm in every scene of Millennium Actress; his nostalgia for the art of cinema urging Chiyoko ever onwards.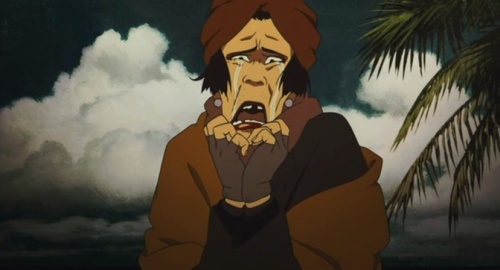 Tokyo Godfathers (2003)
One tends to enjoy the craft of Kon's films, but in Tokyo Godfathers, one finds him content to tell a much simpler story. Set in the rarely seen murky back-streets of Japan's famous capital just as Christmas is reaching crescendo, the story of Tokyo Godfathers follows three homeless people who stumble upon a newly born baby abandoned in a rubbish dump and set about personally returning it to its mother.
The three homeless people are the heavy-drinking Gin, the drag queen Hana and the runaway teenage-girl Miyuki, and the banter these three share represents the warm, beating heart of the film. The drag queen Hana, especially, steals every scene he's in; the most eccentric of the trio, but also the most responsible, he's funny and strange but also protective and caring, like any good mother!
What's so refreshing about Tokyo Godfathers is how well-meaning it is. All of Kon's films up until now have expressed a heavy and melancholy feeling, but this is more content to portray the simple, human beauty of family and friendship. Gin, Hana and Miyuki may be homeless, but they are not unhappy, because they have each other. There's a couple of very hard and thought provoking moments, but it's ultimately optimistic, even fairy tale esque. It's just a lovely film.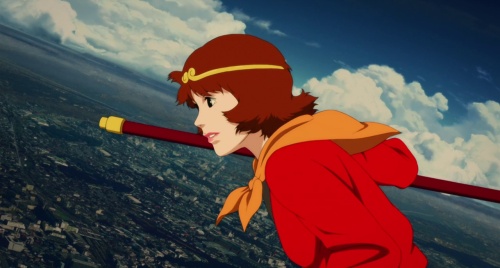 Paprika (2006)
It's fitting that in the very last scene of the last film directed by Satoshi Kon, a man buys a ticket to the movies, because if there's one thing that comes across in all of his works (especially in Paprika's case,) it's that he dearly loved the big screen.
Paprika is, by far and away, his most visually creative effort, but also lacks the empathetic, personal focus that so lit up his previous works. Recalling the conclusion to his TV series Paranoia Agent, it's apocalyptic in scale as the worlds of dream and reality begin to merge, creating an unstoppable marching parade of laughing refrigerators and giant toys (imagine Toy Story gone mad,) but between the many weird and wonderful sights to behold, the characters just lack a spark of something. It's all so lovingly crafted, but beneath the appealing veneer of dreams, one finds mostly large, empty expanses of apathy.
In the end…
It's easy to lament Satoshi Kon's passing as a huge blow to an industry not exactly overloaded with proven (theatrical) talent, but one must also consider the legacy he left behind. He blazed a trail by making films that were serious, funny, thought provoking and melancholy, but that were also anime. People often complained that his films would be better off as live action, but his chosen medium was animation and that's what he ultimately came represent; nothing less than the daring potential anime still has to offer. As such, he was a badge of honour for many, and I think that's why the community was so visibly torn up by his death. Kon was not merely a talented artist, but also a symbol of anime's bright new future. A future that, I'm sure, survives in the hearts of those inspired by the man. It's down to them now to pick up his mantle.
For what it's worth, I really had fun going back and watching these films again. Tokyo Godfathers and Millennium Actress are the ones I liked best and the ones I'd most like to revisit time and again, but all of the above were great in their own ways. He never made a bad film and obviously still had many left in him, but rather than lament a future that's now lost forever, let's celebrate the anime he was able to create.