Beck: Mongolian Chop Squad.  Talk about a mouthful.  The name may be a tribute to the author's favorite band, Red Hot Chili Peppers, which also has four words in its name.  In any case don't be scared away by the name, this series about a rising rock band is a treat even for non-music fans.
The focus of the show is Yukio "Koyuki" Tanaka.  At the beginning of the series, Koyuki lacks direction.  After he meets guitarist Ryûsuke Minami and sees his band play, Koyuki is hooked.  Koyuki starts learning guitar, and by episode 8 he joins Ryûsuke's new band, Beck.  Mind you, this Beck has nothing to do with singer Beck Hansen (of "I'm a loser" fame), the band is named after Ryûsuke's strange, patchwork dog.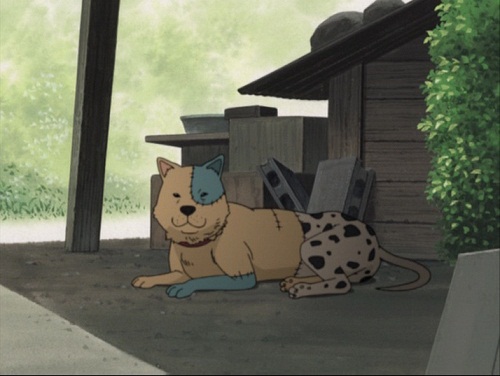 Koyuki's passion for music is my favorite part of the series.  He throws himself into learning the guitar and into becoming part of Beck.  His love of music is infectious. Whenever I watched the show, I wanted to drag out my guitar and play as well.  Koyuki is by no means perfect,  like many school age anime characters he is plagued by low self-confidence.  Still, Koyuki starts the series as a middle schooler and it is easy to empathize with Koyuki's difficulties. Who wouldn't want to fast forward through most of middle school?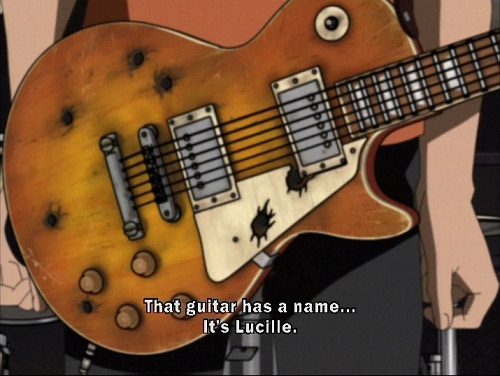 While I can excuse Koyuki's predictactable issues, I cannot forgive the show's uneven music.  A show about a band should have great music. Sometimes Beck rises to the challenge, like when they do a Beatle's cover.  Still, a lot of the  music was forgettable.  I liked select tracks enough to buy the show's soundtrack, but I suspect I am one of only a few who did so.