In honor of Aniplex's recent announcement of a new Read or Die ("ROD") Blu-Ray box set I thought it was high time to review the television series.  The box set itself deserves a mention, all 26 episodes of the Read or Die TV, the 3 part OVA and a booklet, all supposedly identical to the Japanese Blu-Ray box version.  Then there is the price, $159.98 for pre-orders!  A few years ago I thought $80 for a series was horrendously expensive, but this is just ridiculous.  As another fan mentioned on Aniplex's facebook page, "the year 2000 called and it wants its single season anime pricing back!"  So unless you own the Geneon DVD release (you'll have to pry mine from my cold dead hands!) be prepared to order it on Netflix.  And order it you shall, because this is honestly one of the best anime out there.

I suspect that most readers are familiar with Read or Die from the original OVA, but if not the show revolves around "paper masters".  Each paper master can manipulate paper, making it hard as steel or transforming it into a giant flying beast.  The fights in the series are pretty amazing, paper blades and paper arrows fly everywhere along with the more standard martial arts moves.  If you want action packed, beautifully choreographed fights this show is a good choice.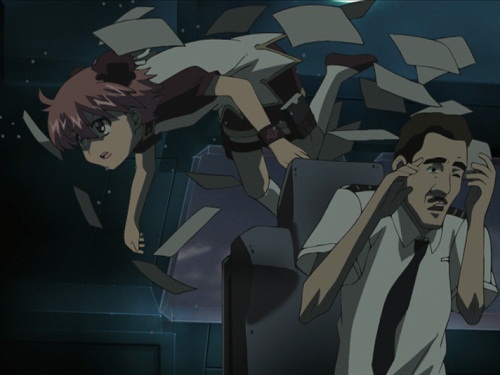 Each character has a distinct, engaging personality.  Each has her own fears and loves, hopes and dreams.  The show focuses on the theme of family where the members protect and support each other.  It pushes this theme beyond the usual flesh and blood relationship to examine what makes a family important.  The non-action scenes are a large part of the show and Read or Die does not shy away from episodes without any action at all.  When the show does put the characters in peril you actually care what happens to them.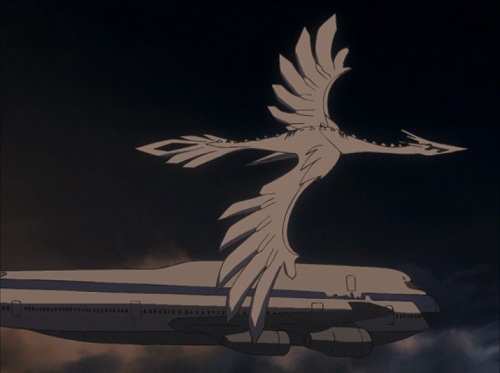 If you did see the OVA (a prequel to this series) then you'll see a number of familiar faces.  Luckily, the series gives the new characters time to establish themselves in the first half of the series, as the second half is dominated by the old guard.  The plot gets difficult to understand about half way through, by which time most of the major powers (the US, England, China and Japan) have switched from good to bad or back at least once.  Still, the plot becomes clear by the end and the twists and turns keep the show interesting.  So if you have a Netflix account, or a rich uncle who can buy you the $160 Blu-Rays, Read or Die TV is well worth your time.