The first time I watched Evangelion I I hated everything about it.  Most of all I hated the characters and how slowly the series seemed to move.  The disconnect I felt with Shinji and his eternal state of depression did not help either.  When I heard that the creators' were rereleasing the show in a series of movies I had mixed feelings.  I didn't want to suffer through another eight hours of Evangelion if it was just a graphics facelift.  I still held out hope that instead of just retelling the story, the new version would address the problems of the original series.  My hopes were dashed with the first installment, Evangelion 1.0, which seemed almost identical to the TV show.  Now that I've seen Evangelion 2.0 on the big screen, I can finally say that an enjoyable version of Evangelion has finally arrived.
What makes this version of Eva different?  Unlike the first movie in this four movie retelling, 2.0 rewrites the plot.  The most obvious change is the addition of a new Eva pilot and updated graphics.  What is less obvious, and what had a bigger impact on how much I enjoyed the movie, is the new lighter the mood.  You get to see Shinji, Rei and Asuka genuinelly enjoy life and spending time with each other.  The film isn't a complete break from the past though, the characters are still depressed, needy, screwed up high school kids much of the time.  But if you watched the original and almost had to quit because you were so frustrated with Shinji that you wanted to pull your hair out, then you may find this version easier to swallow.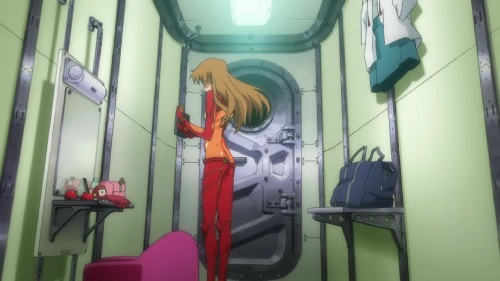 Unfortunately, not every aspect of the film improved on the original.  The fan service was my biggest gripe.  Fan service does not bother me in general and can even be enjoyable at times. And although I realize that Evangelion pioneered the combination of fan service and 14 year old girls, I still think the fan service here was not in good taste.  Tight bikinis may be ok, but skin tight body suits, so tight that it looks like the suits were painted on, is gross.  The characters are just too young for that.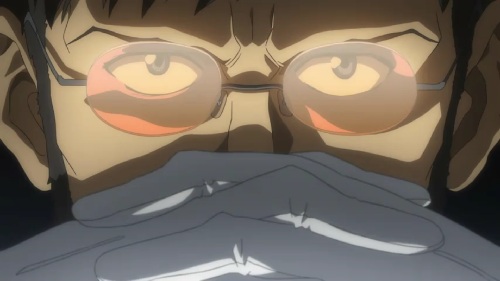 Is the movie worth seeing at the theater?  I think the novelty of seeing an anime on the big screen is reason enough to go.  The booming sound system at the theater also beat my lackluster audio setup at home.  I didn't feel great about spending $14 ($10 for the movie, $4 for parking) on a movie I can preorder on Amazon for $12.99.  But seeing a version of Evangelion that I actually enjoyed was ultimately worth it.