Much has already been written about the first episode of Mawaru Penguindrum, the latest from Kunihiko Ikuhara (he of Revolutionary Girl Utena.) Like most, I really liked this first episode, but I've never been one to bother discussing plot details, rather, I just want to talk about art and post some pretty pictures, and like Madoka, Panty & Stocking and The Tatami Galaxy before it, Mawaru Penguindrum is an intricately-drawn feast for the eyes. I just couldn't help myself.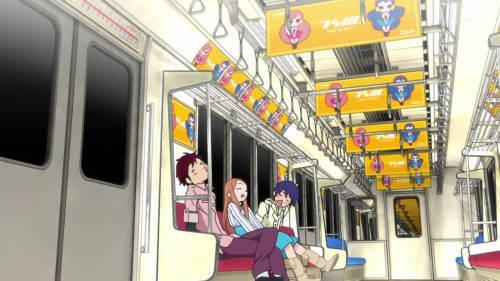 It has a fascinating clash of tones. When I look at the above, I see the echoes of anime like Fruits Basket. So, this is a shoujo anime, then? A heart-warming tale of friendship?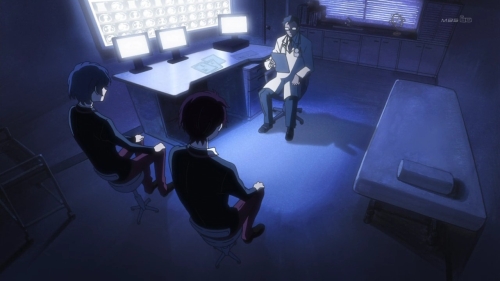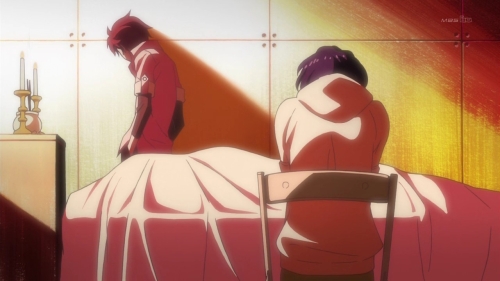 Maybe not! Just like with Utena, it will suddenly lift its candy-coloured veil of happy families to reveal itself as something entirely different.
Note the body language in the images above, and how differently they contrast with the others. I particularly love the way they've drawn Kanba above, with him facing the wall, hands in pockets. It's such a theatrical, emotive pose, and it's also so Ikuhara, recalling moments like Jury in the pouring rain, resigned to her destiny, letting Utena win.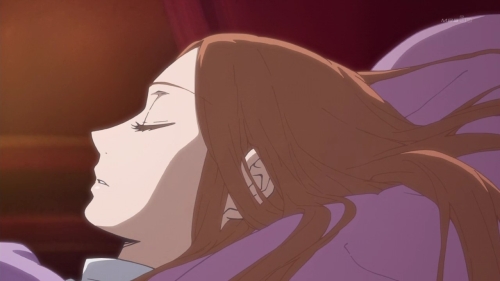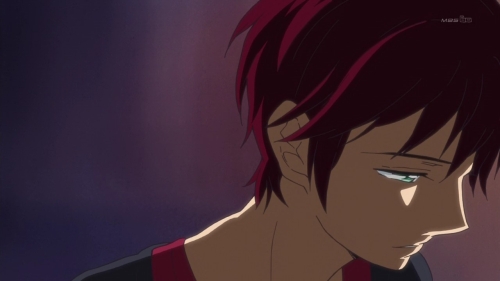 Faces writhed in shadow, enigmatic expressions and eyes half closed. Mawaru Penguindrum is pregnant with questions of fate and destiny. If something is forbidden, can it ever be realised? Indeed, should it be realised? If I may be so bold, what we're set for here is another play on taboo and unrequited love, expressed again on a stage of sweeping, crazy glory.
It's time to be an anime fan again.