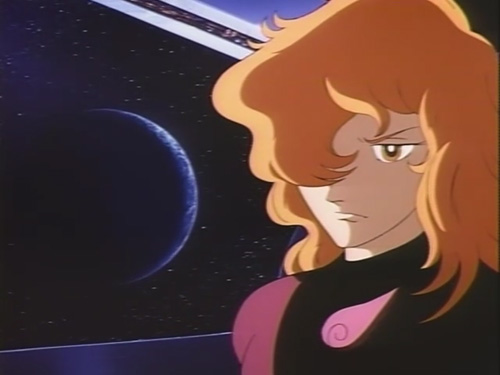 Although I like to recommend older anime, sometimes even I can find it hard to sit through something that was created in decades past. My problem isn't necessarily anything to do with the old fashioned animation or digging the vintage aesthetic, rather I have issues with the story telling; while modern anime flows and climaxes with a clearly calculated (and looking at the "moe" genre, I should say cynical) vision, much from the "classic" era of anime (running from the 1970s until the mid/late 1980s) seems prone to eccentric (almost goofy) characterisation and a choppy sense of direction (I've been burnt by watching too much Yoshiyuki Tomino anime). Basically, old anime clearly feels different, foreign and slower, and compared with the break-neck pace of today's offerings, it can be hard to acclimatise, but, and I want to make this clear, it's worth making all the effort you can muster to watch the 1980 movie version of Toward the Terra (a.k.a Terra e), especially if you loved the 2007 TV series; indeed, it's just as good.
If you can remember my original review of Toward the Terra, I lamented it's somewhat cliche opening few episodes. Our hero Jomy discovers that he's a part of the psychic Mu tribe and retreats into obligatory phases of angst and denial. This was probably the most boring and over-wrought section of the TV series, but the movie really captures the chilling reality of living within such a strict society; a place where daring to question the rules is met with only one answer, execution. When Jomy is forced to leave his mother behind, knowing full well all his beloved memories are to be erased, it feels genuinely wrong, unnatural and ultimately, painful. His liberation is a relief.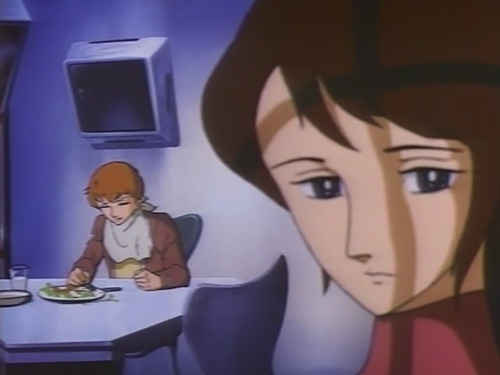 The other major difference between the TV series and the movie is a delicate romance between Jomy and Karina, which ultimately conceives the precocious nipper Tony; the first natural-born human for decades. This thread includes the particularly lovable scene of a nervous Jomy strutting back and forth in a hospital waiting-room while Karina is in labour. For some reason, and no doubt, to the delight of the shonen-ai fans, they never hooked up in the TV series, but Tony ended up regarding Jomy as his "grand-father" anyway.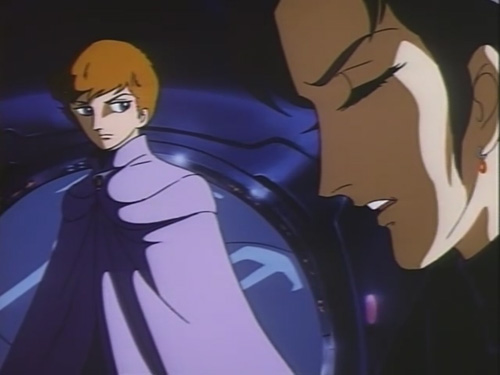 Of course, since the movie runs a little less than 2hrs, which is a paltry sum compared to the nigh-on 10hrs worth of TV episodes, there are a number of secondary characters who either lose a lot of their importance or simply don't appear at all. Soldier Blue, Matsuka and especially Shiroei show up for little more than confusing cameo roles before being cast aside, while Swena is no where to be found at all. Thankfully, Keith was as interesting as I remembered him; a callous monster willing to commit mass-genocide while his lonely soul gradually discovers empathy in the Mu's struggle for peace.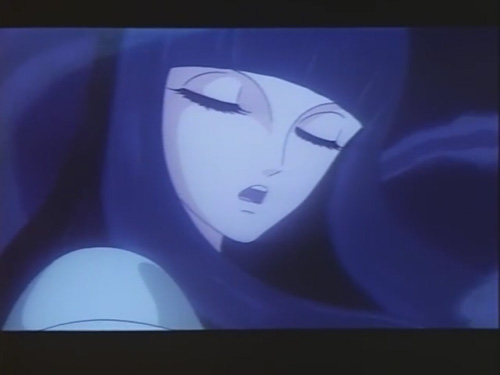 The end of both versions is very similar, though if just for clarity's sake, I prefer the epilogue of the film which better explains the purpose of the Mu. They are created and allowed to live, despite ostensibly being hunted, because potentially, they represent the next stage in man's evolution. Butchering the Mu at birth could be seen as akin to forsaking humanity's future and condemning the next generation to weakness; forever mollycoddled by the all-powerful computer system that's simply maintaining the status quo. That the Mu survives given a slim chance, and begins to thrive in the face of such odds suggests, as Darwin's Law would have it, that they are the future.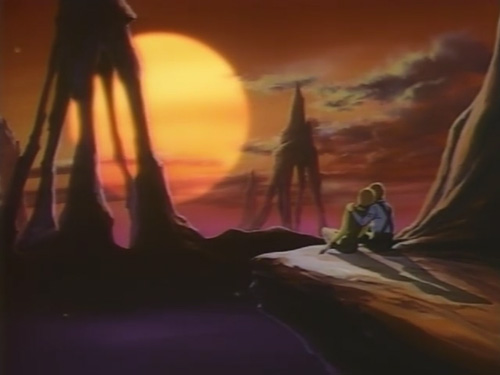 There is so much more to say about the story, but I'll leave it at that until I get around to reading Keiko Takemiya's award-winning original manga too. Along with several others, she pioneered shojo manga and it amazes me to think she started writing this in 1977 (and finished in 1980); it's so old and yet, I love it; completely and utterly. Be it 1980 or 2008, To Terra…. is just a wonderful story, a timeless one, even, that I can always watch or read and be completely lost in imagination.