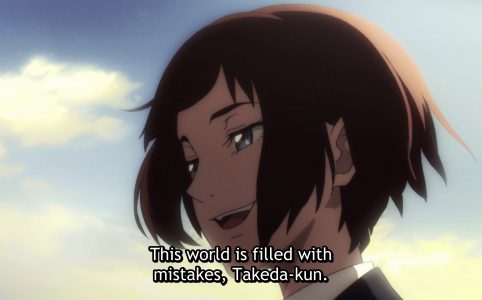 My gut feeling is that Boogiepop and Others won't be a crowd-pleaser.
When I think about Boogiepop Phantom, I'm also reminded of other recent Madhouse anime, like Shigurui and Casshern Sins. Each has a strange aesthetic; sed...
The coolest thing about Boogiepop Phantom is that it's just really messed up. Too often in anime are teenagers romanticised. Everything's so sweet, so melodrama...