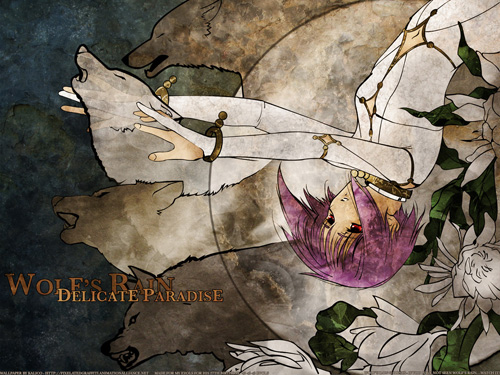 (Because I'm such an elitist lamer, I was invited by Owen of Cruel Angel Theses ♪ to take part in this discussion of "anime isn't deep, it's just entertainment". Other enthusiastic contributors include the fine bloggers at Drastic My Anime Blog, Hige Vs. Otaku, That Animeblog, That's Not Kanon and The End of the World.)
Anime is entertainment. Anime is deep. Anime is ugly. Anime is stupid. Anime is beautiful. Anime is isolation. Anime is culture. Anime is anything to anyone. Gurren Lagann isn't deep, it's just entertainment, Grave of the Fireflies is deep, but it sure as hell doesn't feel like entertainment. Dear ignorant masses: there is no argument; anime is a swirling kaleidoscope of colour and emotion, all at once a profound revelation and a cynical marketing ploy. What I mean to say is, for all of those hundred-odd episodes of consecutive Naruto fillers, watching that stunning first episode of Shippuuden, feeling that fleeting Naruto magic one last time, if just for that one evening, felt like it was worth the wait. That is anime, it's what you take from it.
One of the more esoteric statements above is that "anime is culture". Indeed, I'm sitting here now and writing this article as a part of a group collaboration with my fellow bloggers. I wouldn't be in contact with them if not for anime, that's what binds us together, the common link. To use a more extreme example, let's consider a popular anime-dominated community like 4chan, with its own particular attitudes and use of language. A big crowd of 4chan'ners at Otakon were recorded chanting slogans like "DESU DESU DESU", and to outsiders like me, it makes no sense, it's a sub-culture with it's own particular rules and words.
Anime is a great foundation over which to build a (admittedly geeky!) community like that (not forgetting conventions, fan-clubs and so on), but getting involved obviously relies on an innate need to interact with your fellow otaku. It's easy to join discussions with bunch of anime fans, to refine your literary skills and critique the latest shows, but it's even easier to do nothing. Many will use anime to escape real life, to sit in front of their TVs, day after day, night after night, watching nothing but Japanese cartoons and spending all of their money on figurines and bed-spreads, surrounding themselves in a fabricated universe. Basically, your figurines won't magically start moving, guys, you're stuck in this dimension for the time being.
That's what anime means to people; a lot. It's a road to social interaction or isolation; you choose the direction. Otaku don't spend hundreds of dollars and travel hundreds of miles to celebrate "light entertainment".
In more physical terms, whether or not an anime production is capable of transcending that dreaded level of "light entertainment" depends on the establishment of a strong emotional understanding between the animated characters and yourself, the viewer. In my case, I love One Piece because every step of the way, I'm so behind the Straw-hats, I understand (and therefore, I feel) their comradery, their need to protect one-another. When a character clicks with me, that's all I need, the anime is win from that point onwards. A good soundtrack helps too.
The trick is finding what clicks with you, and if you follow what is popular these days, that'll be either cute school girls or pretty boys. In these cases, the aesthetic is the attraction, all the talk is of moe, loli and bishonen; visual styles. To me, that's superficial, that's "light entertainment", but to the fans who love these series, the art is essential to their enjoyment, they have to love the characters before they can love the story. So it's not really superficial at all, it's just what they need to "let go".
Anime is entertainment and is deep. It's nothing without the shameful lows or the heart-rending highs. It's sweeping diversity is it's true strength; that one mans dull rock is another's shining diamond.