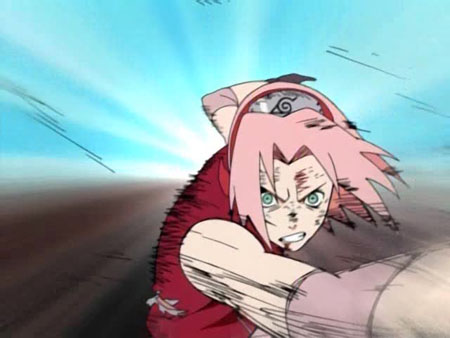 After realizing my disappointment in Naruto Shippuuden, I quit watching and renounced my faith in the old girl; for me, the magic had faded. All at once, it felt too slow, too choppy, too cheap and too predictable; my dreams had been lost – the hero's comeback never happened. In that time, I enjoyed being one of those cool anime fans. Suddenly I had refined taste, people invited me for interviews and guest collaborations as I mingled with high society, yet my true colours, my dirty secret, never faded, and this weekend, the inevitable happened; I relapsed like a hungry junkie and gobbled up the last dozen episodes of Shippuuden"¦ Why does it feel so wrong, yet taste so good? Time to admit the truth, my name is bateszi and I'm a narutard!
What's still wrong?
Before this post further degenerates, I feel duty bound to say that I'm still feeling frustrated by many of Shippuuden's weaknesses. The story progresses at a snail's pace while certain boring situations are emphasised ad nauseam; for example, Gai's thick ninja team have been stuck fighting their stupid clones for what feels like days now. The hopelessly flat animation of these entirely useless battles, especially when combined with Shippuuden's powerful soundtrack, is a soulless disgrace.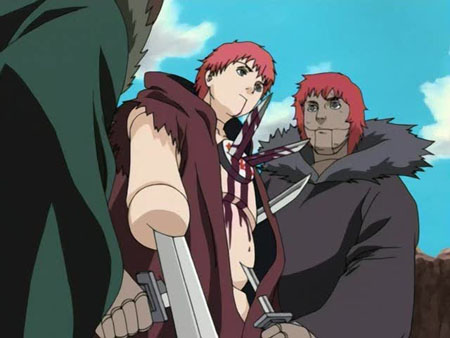 Sasori is creepy
I didn't think Naruto could surpass the spine-tingling vision of Kimimaro's painful techniques, but Sasori is surely the most disgusting character to appear in the series so far. It's the way he twists and contorts his doll-like torso; the inhuman distortion of his own flesh that emphasizes the psychotic malevolence and desperate loneliness lurking beneath his boyish demeanour; he is frankly unsettling. Even at the moment of his demise, Sasori's cruel voice is inflicted with a cutting apathy and irrelevance; an emotional vacancy that echoes his resigned disdain for life.
Sakura IS AWESUM!
After the two years time leap, all eyes were on Naruto and the fruits of his training with Jiraiya, no-one was interested in his pink-haired comrade; the weakest of Kakashi's original trio. Yet there have been profound changes in Sakura; she may be physically stronger, but more importantly, her previously reluctant attitude is dead, transplanted by a newly born action hero BAD-ASS. Now she runs head-on into danger screaming "HELL YEAH!" exhibiting a steely streak of confidence that was so lacking in her younger personality. Watching Sakura now, you can't help but feel in awe of her smiling figure as she looks on; facing insurmountable odds but refusing to give up. You can tell her journey has been long and hard.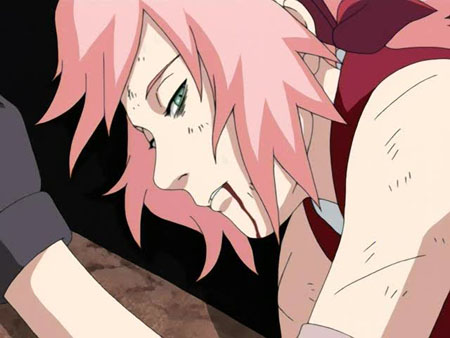 Oh my god, the climax, episode 26!
This is the episode that makes it all worthwhile; mind-blowing, huge, epic, gigantic; it's just a pure stream of hyperbolic action animation that you have to see to believe. Simply titled "10 Puppets VS 100 Puppets", it's the supernatural finale of Sasori's last stand. Conducting every minute detail of the mannequin battle-royale from afar, Sasori and his grandmother showcase their big-gun puppet skills while Sakura's Bruce Lee moves shatter the hordes of scythe-laden enemies clouding the sky. Other than the first episode, this is the defining moment of Shippuuden; a stunning explosion of heated emotion and kinetic kung-fu that's completely on edge and simply unmissable. The long wait is over, it's good to be a Naruto fan again.