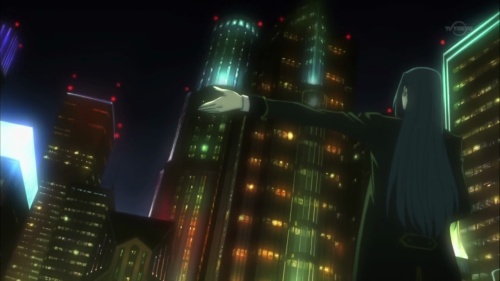 Bee Train doesn't exactly have the best of reputations, be it their bias for girls with guns or their notoriously poor production values, fact is their work polarises opinion and attracts its fair share of detractors.
I've seen neither Noir nor Madlax, was horrified by the low budget vibe I got from Blade of the Immortal and nearly quit watching anime altogether after sitting through the first episode of El Cazador de la Bruja. I know many others share these same 'concerns', so I'm going to write something now that may shock and appall many:
Bee Train's latest series, Phantom, is really good.

There, I said it.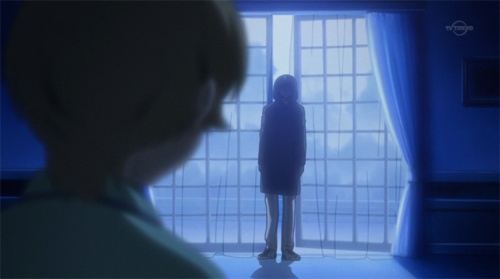 When Phantom began earlier this year, it attracted poor reviews. I realise that people are sick of Bee Train's shtick by now; that emphasis on style over logic, where posing with guns and defying death at every turn takes precedence over everything else. Unfortunately, it's all there in Phantom, too.
This is supposed to be a serious story with organised crime and murder, but it's still a Bee Train anime; the characters are unbelievably strong in some scenes and then unbelievably naive in others. If you think about the plot too much, it won't make sense, but I keep coming back to it anyway, which is why I'm writing this now.
The two main characters are the female Ein and the male Zwei. They work as assassins for the mafia group Inferno because their only other alternative is to die. They were dragged off the streets, thrown into captivity and told to start killing others if they wanted to survive. They choose to live, and so, almost straight away, our main characters, our moral beacons, have blood on their hands.
Morality, guilt and the will to live, what's so fascinating about Phantom is watching how Ein and Zwei try to repress their innate goodness. Neither is a bad person, but doing what they do takes a heavy toll. Ein is borderline suicidal and resigned to never escaping the clutches of Inferno, while Zwei is rapidly heading in the same direction.
They make for a interesting pair of characters, deeply conflicted, almost paralysed by the guilt of the dead, but trudge on regardless. It's worth watching for their moments of introspection, to see how far into darkness they are willing to tread before losing touch of any remaining light and goodness. In reality, all they have left is each other, and so remains their faltering grip on life, hanging by the same thread that binds them together.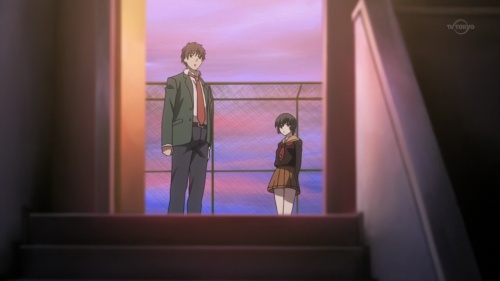 And there-in lies the quality of Phantom. It won't win many end-of-year awards, but it is a surprisingly solid and interesting watch, particularly if, like me, you're easily seduced by bullet-ballets like Gungrave and Black Lagoon. For all it lacks in plot nous and production values, it more than makes up for with its pair of star-crossed killers.