Why base your new show, video game, or movie on an innovative new idea when you can instead re-release a 10 year old one? That is the logic behind making endless sequels. It's the thinking that brought us Call of Duty 8, Super Mario 10 and now a reboot of Hunter x Hunter.
The original Hunter x Hunter wasn't awful. Overall, it was a bland action show (note: you can read bateszi's more positive impression here) that surprised me at times. It had a number of dark and edgy scenes, like when out of nowhere a ten-year-old ripped out his enemy's heart. The show's blandness is understandable given that it came out in the late 90s. What is surprising is why Madhouse would decide, ten years later, to reboot a show that already ran 92 mediocre episodes.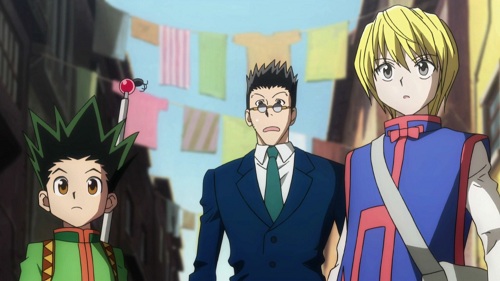 For those who haven't seen the original Hunter x Hunter, the story centers around a young boy named Gon who is searching for his father. Gon's father is a Hunter, a person with a certification that provides money, access to restricted areas, and a license to kill. The first arc of the story follows Gon as he takes the Hunter exam himself. This is easily the best part of the series and unfortunately the rest of the show isn't as compelling.
I don't have a good explanation, other than economic concerns, for Madhouse's decision to recreate a show that was better left dead. What is clear is that they are trying to improve upon the original. They have done so by maintaining the visual style of the original while adding bright and vivid colors. Perhaps the biggest improvement is in the pacing of the show. The original took about 32 episodes to finish the hunter-exam arc, the new version is on pace to finish twice as fast.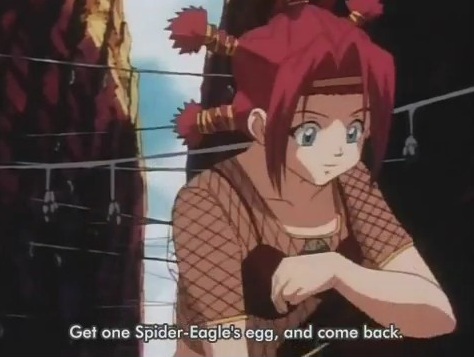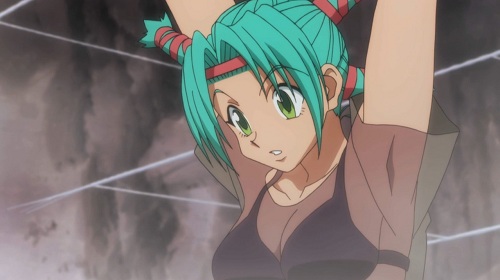 These changes improve the show but still don't make redoing the series worthwhile. The new version also comes with some disappointments. One of my favorite parts of the first version, the edgy scenes, are missing in action. The show still has violent portions, and minor characters die at a rapid pace, but none of the deaths are jarring. It looks like the shocking and gruesome bits from the original were sacrificed on the alter of mainstream appeal.
This is my second time watching what is essentially the same show, so it is possible my review is colored by my prior viewing experience. But I have found that I tend to like a show better the second time around. That was the case when I re-watched Scott Pilgrim vs. the World. During my first viewing of that movie I felt distracted by the pacing, but when I watched a second time I knew the plot and it helped me enjoy the movie more. Here, I don't think my familiarity with the material poisoned my view. At most it made it very clear that just recreating Hunter x Hunter has led to an unremarkable product.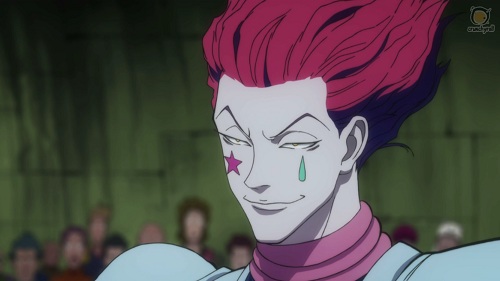 The new show is only at episode 7, so it certainly has time to surprise me, like Blood-C, and get better. So far it isn't must see TV. Like many sequels, it may succeed financially, but I don't think that it will be worth remembering.