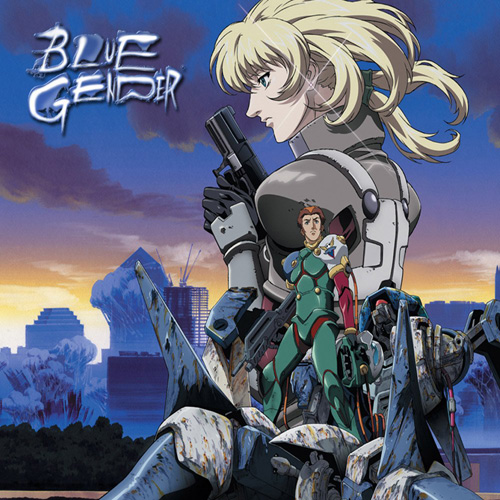 Head-spinning, stomach-turning and mind-racing are a few of the adjectives I'd choose to describe how I felt when I stumbled out of the cinema last night, having just suffered through Cloverfield. To say I'd been looking forward to this film would be an understatement, and even though I'd only discovered its baffling trailer in early January, the anxious wait until February the 1st (its official UK release) was incredibly frustrating. I mean, considering its earlier premiere in the US and the relative secrecy surrounding the central "creature" itself, I just desperately wanted to see this film for myself, and now that I have, here I am.
I loved Cloverfield, motion sickness and all! Even before setting foot at the cinema, I knew I'd love it. Giant monsters, ambiguous origins, unfathomable means. It's all good. The complete destruction of New York City, depicted in an ultra-realistic style; seeing the Big Apple's sky-scrapers gradually tumble like a pack of dominos in an inferno of reverberating, twisted metal. Suffice to say, it's an awesome spectacle, but I digress, this is an anime blog. Must talk about anime.
When one thinks of monster flicks, Godzilla, Japan's bastion of pop culture, is a behemoth of the genre and yet, for every man-in-a-suit movie, there's few traditional giant monster/disaster stories in anime. Sure, we have the likes of Evangelion, but even then, that's much more of a character study than anything else. What I'm thinking of is a pulpy, survival-based story in which humanity is pushed to its very limits of endurance and forced to fend off the constant attacks of an unknown enemy. Having wracked my memory for hours, one TV series crawls to mind; 1999's Blue Gender.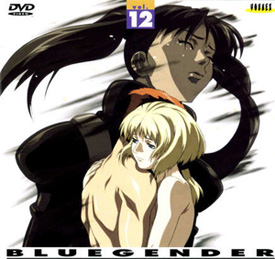 When Yuji Kaido, Blue Gender's young protagonist, is diagnosed with a baffling new illness, he is shelved in cryogenic stasis for an indefinite period of time, comforted only by the promise that he'll be woken the very moment doctors develop a cure, something that's currently beyond medical science. Years, maybe even decades, later, Yuji stirs from his great long slumber, though the world he wakes in isn't exactly the modern paradise he left behind. Earth's been overrun with giant insect-like creatures called the "Blue", and of course, they feed on humans. Any semblance of government and army has withdrawn to "Second Earth"; a large space station housing the last remnants of modern civilisation. The few people remaining on Earth, starving and hiding in the rubble of destroyed cities, are being picked off, one by one, by the man-eating monsters, as humanity formulates its last shot at survival.
Blue Gender, much like Cloverfield, doesn't take prisoners. Life is cheap and of the dozen or so soldiers who come to rescue Yuji from his "forever dream", only one survives to see him safely back to "Second Earth". In this series, man's absolutely lost his place at the top of the food chain and he's left, like the rest of nature, to live in the constant fear of being hunted. One of the things I loved about the first half of Blue Gender was this strong sense of hopelessness clinging to the characters as they travel across barren wastelands and empty cities, not knowing how or when the next attack will commence. It makes for riveting viewing because, in this world, there is no sentiment, no rules about who dies or when, everyone is constantly haunted by the spectre of death, almost driven insane with fear, no doubt imaging just how it'll be when their time comes. I first watched Blue Gender on the Sci-Fi channel around about 2001/2; I still remember how, every Thursday evening at mid-night, there it was, another episode to devour. We never missed an episode (much to lament of our father, who'd rather be watching fishing programs) and that's a tribute to the quality of this series and indeed, some day, I'm hoping to see it again (preferably not dubbed this time). It's most definitely horror in the vein of "Aliens", but if you loved Cloverfield, I'm quite certain you'll find yourself hooked on Blue Gender too. I mean, everyone loves an apocalypse every now and then, right?