In what ended up being one of the cooler mornings I've had recently, I stumbled upon Koji Morimoto's Attraction via twitter. Not knowing what to expect, but hearing it paired with the words "interactive anime", I clicked.
What followed was one of Studio  4C's latest experiments with the anime medium. Their involvement with the upcoming (and looking stellar) Catherine action/adventure game by Atlus has been highly profiled, but Attraction seems to have slipped under the lens of most anime fans. It's a pity, too. While it is about a rather done-to-death topic (the perils of smoking) and, in the end is a public service announcement for the French Government, there's lots of cool things going on with this that should be brought to attention.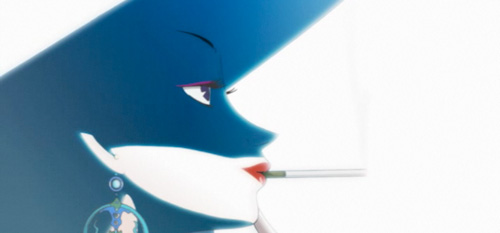 At it's core, Attraction spreads an important, but essential message: "Tobacco attracts more customers each year. Don't be fooled." However, instead of taking the trite route of kids messing around with cigarettes, Morimoto explodes the whole scenario into something almost entirely abstract. After having attained the latest lighter (as promoted by a sultry, smoking model) a trio of kids innnocently set out to see what it can do. They wind up in a password-protected, seedy basement club, where, as tempted by the sultry model in person, the two boys are led into smoking.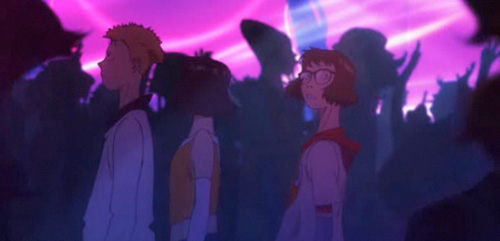 Normally I find interactive 'old' media if you will – television, books, and anime – to be either rudimentary in their execution, or otherwise of low quality. I am happy to say that Attraction is not. This is a hard little 'game' to play if you will. 4C's excellent creation of a club setting (particularly that of the strobing, pulsating lights) make it often impossible to complete the task at hand. Not distracting, mind you, but simply about as frustrating as trying to do anything in a club generally is.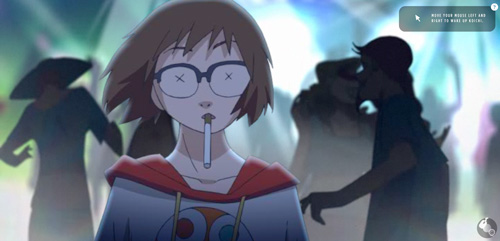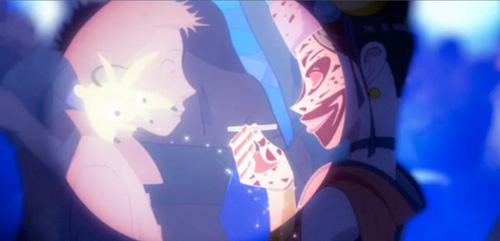 There's something very palpable and engaging about Attraction that even some video games don't offer. Moreover, its interactions are well-crafted. The scene where Ren, the lone female of the trio, has to wake her friends from their cigarette-induced hypnosises is incredibly well-animated. I suspect the fact that these interactive stories have improved in quality has much to do with the passage of time, and the improvement of technology in that regard – simply put, my parent's computer couldn't handle Attraction. But mine can, so lucky me!
The only thing about Attraction which strikes me as being a pity is its length. It finishes in under 10 minutes (possibly longer, depending on how long you take to defeat the evil boss of the club; which, frankly, took me longer than I think was intended). For something so beautiful and so well-crafted, I can't help but want more. I hope the ever-experimental Studio 4C will produce more shorts like Attraction in future, though, as the evolution of anime is something I'm always keenly interested in.